Today's Ulez court decision is a positive step forwards but we need action to clean our air, writes a Bromley resident
28 July 2023, 13:40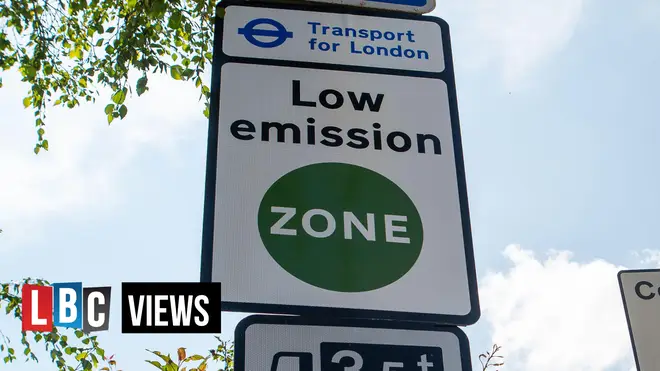 This outcome is a positive step forward. This outcome matters because clean air impacts our health and we urgently need action to clean up our air.
I know there are fantastic volunteer-led groups in Bromley, some of which have been tirelessly supporting asthma sufferers for more than a decade.
Nuffield Trust has reported the UK has a worse death rate for asthma in children and young people than 14 other European countries including Spain and France.
It is the responsibility of government to clean up our air. It shouldn't be down to volunteers to support residents affected by poor air quality.
Over the past year it has been astounding to watch some local residents and local politicians claim air pollution isn't a problem in Bromley.
This doesn't reflect the actual concerns of residents of boroughs where ULEZ is being expanded. Polling from Clean Air Wins shows over 75% of residents believe tackling toxic air should be a priority for their boroughs.
Of course there is air pollution in Bromley. You can smell it every time you walk past the traffic jam on the main road going through Shortlands village and you can smell it on the rat-run route through quiet residential streets which SatNavs direct drivers to use to avoid that traffic jam on the main road.
You can't see the air pollution in the way you could see pollution in a river, but if you look at the maps on londonair.org.uk you can see clearly that air pollution levels on Bromley's main roads are really high.
Doing nothing is not an option: we're breathing polluted air every day in Bromley. But in cleaning up our air we need to spread the costs fairly. We need to listen to each other and reject attempts to pit one section of the population against another.
We know there's a large number of people who depend on being able to drive round London for their work and who cannot afford to get a cleaner vehicle.
We also know there's an even larger number of people who suffer some of the worst air quality despite not owning a car and people who suffer disproportionately due to health vulnerabilities.
The solution is not to pretend air pollution doesn't exist.
The solution is to either support people to get a cleaner vehicle or make it easier for them to travel by public transport or travel less.