Boris Johnson wanted to 'chew his own tie' in frustration over Brexit
6 November 2019, 19:24
Boris Johnson has officially kicked off the Conservative's general election campaign, promising they will "get Brexit over the line" if they are put back into power.
In a speech outside Number 10, the prime minister said if his party wins the election they will stop the "paralysis" in Parliament and deliver Brexit in January.
Mr Johnson also slammed his Labour rivals, saying theta victory would lead to a "horror show" of further Brexit delay.
Mr Johnson confirmed he met the Queen at Buckingham Palace on Wednesday morning, marking the official start of the election period.
Mr Johnson, who only called the election eight days ago, claimed that he "doesn't want a general election", saying "no one wants to have a general election in December".
He continued: "However, we've got to the stage where we have no choice because our parliament is paralysed, it's been stuck in a rut for three and a half years.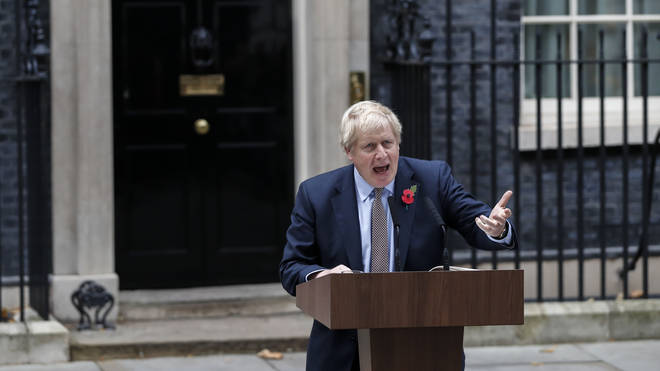 "I'm afraid our MPs are just refusing time and again to deliver Brexit and honour the mandate of the people.
"I can tell you, I've got the stage where I've been wanting to chew my own tie in frustration, but in a sense we're so nearly there."
However, in a blow to the Prime Minister today, Alun Cairns resigned as Welsh secretary amid claims he knew about a former aide's role in the "sabotage" of a rape trial.
The party's chairman, James Cleverly, was also embroiled in a row over an allegedly "doctored" social media video showing the shadow Brexit secretary Sir Kier Starmer not answering a question from Piers Morgan on Good Morning Britain.
However, the full exchange showed Sir Kier answering the question immediately.
LBC's political editor Theo Usherwood has done a full analysis on the day's events, which you can read here.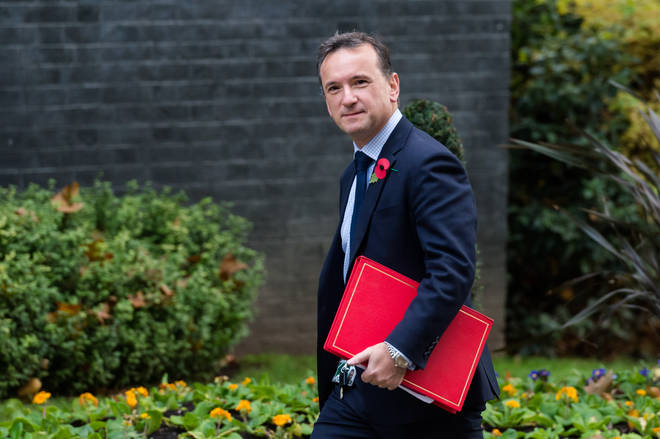 Elsewhere, the other parties began their election campaigns.
Nigel Farage has been accosted by two voters on the campaign trail to meet the "Workington Man".
The Labour Party's Jeremy Corbyn has already accused the Mr Johnson of trying to "hijack Brexit to sell out our NHS and working people by stripping away their rights" and promised to "get Brexit sorted within six months".
The Green Party has launched its General Election campaign with a pledge to spend £100 billion a year on tackling the climate emergency.
And the Liberal Democrats have pledged to spend £2.2 billion a year on mental health services, funded by a 1% rise to income tax.