Britain will head to the polls on December 12 after Boris Johnson secures general election
29 October 2019, 20:26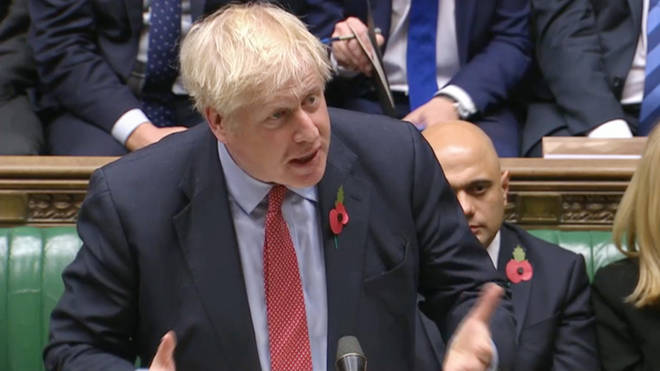 Britain will head to the polls on December 12 after Boris Johnson finally secured a snap general election.
The Prime Minister was granted his wish after last-minute backing from the Labour party.
483 MPs voted in favour of the election, with just 20 voting against it.
The Opposition backed the PM after he took the prospect of a no deal Brexit "off the table" after another Commons defeat on Monday.
The vote means Parliament will be dissolved on November 6, paving the way for an election just over a month later.
It will now go to the House of Lords, but after being approved by MPs it is unlikely that it will be held up by the unelected upper chamber.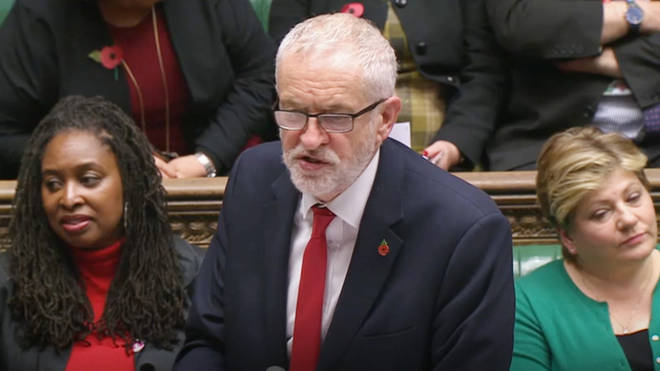 Boris Johnson received a rapturous reception as he arrived at a meeting of the 1922 Committee after his bid for an early general election cleared the Commons.
Tory MPs cheered and banged the table as he arrived for the meeting in Parliament.
After the vote, Labour leader Jeremy Corbyn said: "This election is a once-in-a-generation chance to transform our country and take on the vested interests holding people back.
"The choice at this election could not be clearer. A Labour government will be on your side, while Boris Johnson's Conservatives - who think they're born to rule - will only look after the privileged few.
"We will now launch the most ambitious and radical campaign for real change that our country has ever seen.
"This is our chance to build a country for the many not the few and fit for the next generation."
#BREAKING: Tonight, despite Labour's attempts at further delay, Parliament has moved closer to supporting @BorisJohnson's proposal to have a General Election on Dec 12 - to end the Brexit deadlock so we can move on as a country & get Britain back on the road to a brighter future. pic.twitter.com/1LsaSg7uRd

— Conservatives (@Conservatives) October 29, 2019
Responding to the vote, leader of the Liberal Democrats Jo Swinson said: "This general election will decide the future of our country for generations. It is our best chance to elect a Government to stop Brexit.
"The Liberal Democrats are the strongest party of Remain and will be standing on a manifesto to stop Brexit by revoking Article 50.
"This country deserves better than Boris Johnson and Jeremy Corbyn, and I am excited to take our positive, pro-European, liberal vision to the country as the Liberal Democrat candidate for prime minister."
Mr Johnson used a short Bill which set aside the Fixed-Term Parliaments Act, requiring only a simple majority of MPs, to pass the legislation.
It passed quickly through its second reading without a formal vote, with Commons Speaker John Bercow saying it was clear an "overwhelming majority" of MPs were in support of the legislation.
MPs attempted to bring the date forward to December 9 using an amendment to the Bill, but it was defeated by 315 votes to 295.
Democratic Unionist Party leader Arlene Foster has also welcomed a general election.
In a statement on Tuesday night the DUP leader said: "It is right that the people of Northern Ireland have their say through the ballot box.
"The DUP will use this opportunity to campaign strongly to send a message that Northern Ireland is better in the Union of the United Kingdom and we cannot be separated economically from Great Britain.
"We have a record of speaking up for Northern Ireland in Westminster and delivering for everyone in Northern Ireland.
"At a time of great uncertainty as to who will form the next government how Northern Ireland votes will matter as never before.
"Unionists need their strongest team returned to so that Northern Ireland's interests are protected in the next Parliament. That team is the DUP."
Ten MPs who were expelled from the Conservative Party last month after rebelling over Brexit had the whip restored on Tuesday before the votes.
Senior figures including Sir Nicholas Soames and Alistair Burt were among those who have been readmitted to the parliamentary party following a meeting with the Prime Minister.
Twenty-one MPs were kicked out of the party last month after they backed a plan to take control of the Commons timetable to pass legislation to block a no-deal Brexit.
Former ministers Caroline Nokes, Greg Clark, Ed Vaizey, Margot James, Richard Benyon, Stephen Hammond, Steve Brine and Richard Harrington have also had the whip restored.
A Conservative spokesman said Boris Johnson met with ten of the 21 rebels in his Commons office on Tuesday evening.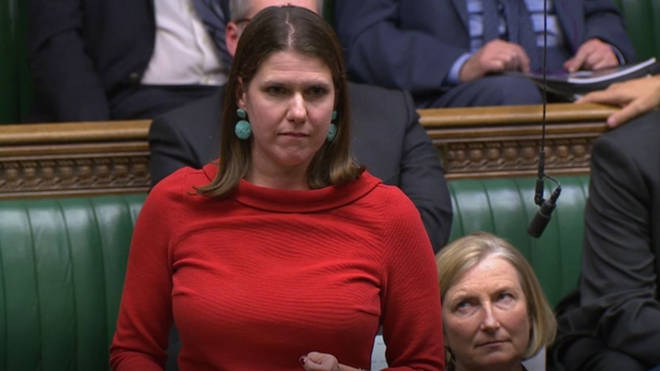 He was said to have told them he always wanted to find a way for them to rejoin the party, and the ten MPs accepted his offer to be readmitted.
"They have had the whip offered back to them, they have accepted the whip: they are Conservative Members of Parliament with the Tory whip," the spokesman added.
Former Tory chancellors Philip Hammond and Ken Clarke, along with former justice secretary David Gauke, are among those not to have had the whip restored.
Sir Oliver Letwin, Justine Greening, Dominic Grieve, Rory Stewart, Guto Bebb, Anne Milton and Antoinette Sandbach also remain as independents.
Tuesday's moves came after the PM failed to push through an election on Monday under the Fixed-Term Parliaments Act, which required two-thirds of MPs to support it.
The government fell short by 135 votes before announcing Tuesday's votes.