Autumn Statment 2016: This Is How It Affects You
23 November 2016, 13:37 | Updated: 23 November 2016, 13:56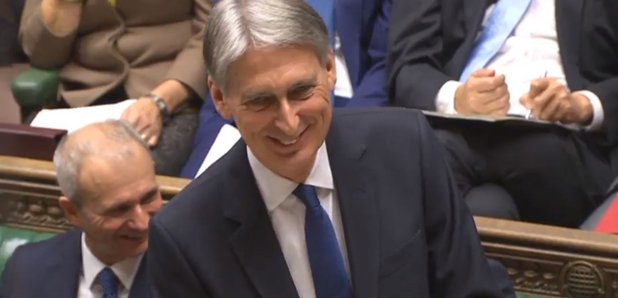 Chancellor Philip Hammond promised to help those struggling to make ends meet as he presented his first Autumn Statement. This is how you will be affected.
You Will Earn More Before Paying Tax
The Chancellor raised the tax-free personal allowance to £12,500 by the end of parliament.
National Living Wage Has Gone Up
Mr Hammond put the National Living Wage up from £7.20 to £7.50. That increase will be worth £500 a year to a full-time worker.
New Houses In London
How is Philip Hammond planning to tackle London's housing crisis? He announced a £3.1bn to help build 90,000 new homes
Letting Fees Have Been Banned
People renting a property have previously been hit by a letting agency fee of £337 on average. The Chancellor has banned that cost. Whether this cost is passed on to the tenant via an increase in rent remains to be seen.
In Work Benefits At Your Company Will Be Cut
Tax-free gym memberships, company cars and health checks have been cut by Mr Hammond. The tax break will be stripped from everything except childcare, pensions, cycle-to-work schemes and ultra-low emission vehicles.
Home Insurance and Car Insurance Will Go Up
You will pay more for your home, car and travel insurance - premiums will go up 2% due to a rise in Insurance Premium Tax.
Your Broadband Will Get Better
Philip Hammond announced a £1billion fund to improve digital connectivity. This includes the rollout of full-fibre broadband and a trial of a 5G phone network.
You Can Visit The Home Of Pride And Prejudice
Wentworth Woodhouse is believed to be the home which inspired Pemberley in Pride and Prejudice. In 1946, the Labour government allowed coal mining "almost to its front door". Mr Hammond revealed a £7.6m grant to save the heritage property.
No more Autumn Statements
In his first Autumn Statement, Philip Hammond announced their would be no more Autumn Statements! The Budget will come in the Autumn, with a Spring statement in March.