Martin Lewis On "Biggest Ever Change In Savings"
16 March 2016, 14:00 | Updated: 23 August 2016, 11:50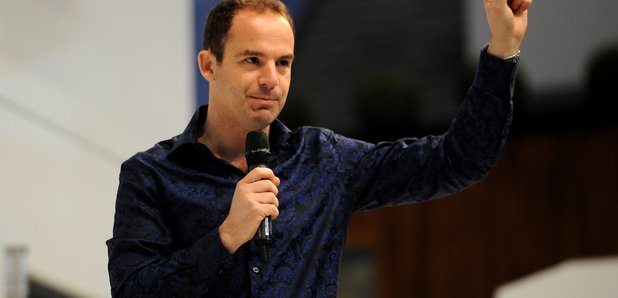 Money expert Martin Lewis told LBC the new Lifetime ISA is "the biggest change in personal savings this country has ever seen".
George Osborne delivered his Budget this afternoon, where he focussed on the next generation, announcing a revolution in education and a sugar tax.
Martin Lewis from Money Saving Expert explains what it all means for you.
The New Lifetime ISA
In the Budget a new Lifetime ISA was announced and Martin Lewis calls this "an absolutely monumental change" modelled on the American 401K.
He looks at the details: "If you're 39 or younger now, you'll be able to save money from your after-tax income. You will put away up to £4,000 a year and the government will add 25% on top. So you put in £4,000, you have £5,000 in there plus interest.
"You will then be able to use that towards your first home, as long as that home is worth £450,000 or less. So for some people in London, that might be a bit of a struggle.
"The money you don't use, you'll be able to take out when you retire at the age of 60 or above tax-free and spend it instead of the pension.
"Interestingly, you won't get the bonus for any money you put in after the age of 50.
"I can confirm you will be able to save in a lifetime ISA as well as a pension.
"This is the biggest shake-up to savings that we have ever seen in this country."
The ISA limit will be increased to £20,000, although Martin explains that with new personal savings allowance, this won't actually help many people as few will be paying tax on their savings.
Osborne Wants To Attract More Foreign Businesses To UK
The Channcellor wants to create "a low tax regime to attract businesses to Britain". Martin explains: "The plan is to undercut the neighbours to be legit tax haven. The idea is they move here, so we get some tax, whereas if they are elsewhere someone else gets it."
Sugar Tax
Here's the sweetener that will make Jamie Oliver happy: a new sugar levy has been announced on soft drinks. Martin explains: "This will be assessed on the volume of drinks and the amount of sugar, but won't include pure fruit juice."
Amazon And eBay Prices Could Rise
George Osborne announced that foreign firms selling on Amazon and eBay will need to pay VAT for the first time. Martin reveals: "This will be good for tax revenue, but it will put prices up for you and me."