Budget 2017: How It Affects You
22 November 2017, 13:31 | Updated: 22 November 2017, 13:40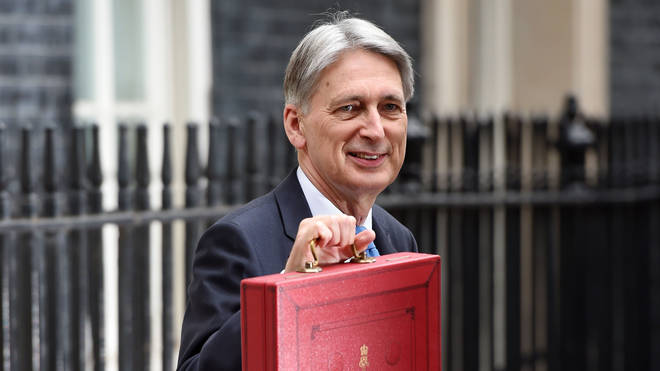 Chancellor Philip Hammond has delivered the Budget. Here's how it will affect your life.
Solving The Housing Crisis
£44billion promised to boost house-building and get more people into the construction industry. Plans to build 300,000 new homes every year by the mid 2020s.
Stamp Duty Help For First Time Buyers
Stamp duty abolished altogether for first time buyers for houses up to £300k.
The Millennial Rail Card
26-30 year olds can now apply for a new railcard, which will entitle them to a third off rail fares.
Universal Credit
An additional £1.5bn for Universal Credit. The seven-day wait will be demolished, meaning entitlement will start on the day of the claim, while the full month's money will be available within five days. Housing benefit kept for two weeks.
A Rise In The National Living Wage
From April, the National Living Wage will rise 4.4% - from £7.50 an hour to £7.83
Increase In Duty For Diesel Vehicles
From April 2018, the first year vehicle excise duty rate for diesel cars that don't meet the latest standards will go up by one band, funding a new £220 million Clean Air Fund. However, the hike in tax will not apply to vans. But the fuel duty rise is scrapped for both petrol and diesel.
Plastic Bags
Following this week's episode of Blue Planet, the government is to investigate how the tax system and charges on single-use plastic items can reduce waste.
Wine, Spirits And Beer
Duty on wine, spirits and beer have been frozen. "Merry Christmas Mr Deputy Speaker," the Chancellor says. But he says they will legislate to increase duty on 'white ciders'.
Personal Tax Allowance
You'll get slightly more money tax free. From April, the personal allowance will rise to £11,850, while the higher rate threshold will go up to £46,350. That leaves the typical basic rate tax payer £1,075 a year better off compared to 2010.
VAT Threshold
Britain's threshold for companies paying VAT is substantially higher than most EU countries. However, Mr Hammond said he will not be lowering the amount from £85,000. But he said he will consult on making changes to incentivise growth.
Plane Tickets
Plane tickets for economy passengers will stay the same: Short-haul Air Passenger Duty rates and long-haul economy rates to be frozen, paid for by an increase on Premium class tickets and on private jets.
NHS
Mr Hammond announced an additional commitment of £2.8 billion to the NHS in England, £350 million to be provided immediately to allow trusts to plan for this winter. and £1.6 billion in 2018/19.
Grenfell Tower
Kensington and Chelsea Council to get further £28m for mental health services and regeneration.