Lib Dem U-Turn: David Ward Banned From Standing
26 April 2017, 14:43 | Updated: 26 April 2017, 14:52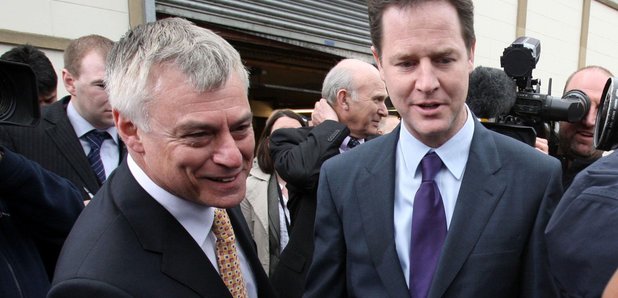 A controversial former Liberal Democrat MP has been banned from standing as a candidate in the General Election after LBC revealed he has been selected.
In the aftermath of the Westminster terror attack, David Ward tweeted that "all terrorist attacks in UK stem from our foreign policy".
Boil it down- all terrorist attacks in UK stem from our foreign policy

— David Ward (@DWard) March 24, 2017
Despite this, Mr Ward revealed to LBC's Political Editor Theo Usherwood that he will stand in Bradford East, where he lost his seat at the last election.
But after this plan was criticised in Prime Minister's Questions, Lib Dem leader Tim Farron has performed a U-turn and barred the controversial candidate form standing.
I believe in a politics that is open, tolerant and united. David Ward is unfit to represent the party and I have sacked him.

— Tim Farron (@timfarron) April 26, 2017
Health Secretary Jeremy Hunt said the selection showed how confused the Liberal Democrats are over issues of the national interest.
Mr Ward also caused controversy in 2013 when he wrote on his blog accusing "the Jews" of atrocities against Palestinians.
He was condemned by politicians, Jewish groups and Shoah survivors when he equated Jewish suffering in the Holocaust with Israel's treatment of the Palestinians.
Tim Farron, Lib Dem leader, last year told the Jewish Chronicle he wanted his party to be a "warm home" for Jews who were alienated by Labour's antisemitism crisis.
He said he was "very sincere" about the pledge, and said the Lib Dems had learned their lesson from Mr Ward's case.
At the time of his "the Jews" comment, Nick Clegg told LBC that Ward was "crass, stupid, insensitive and offensive", but not racist or anti-semitic.