Lib Dem Manifesto: We Read It So You Don't Have To
22 May 2017, 11:15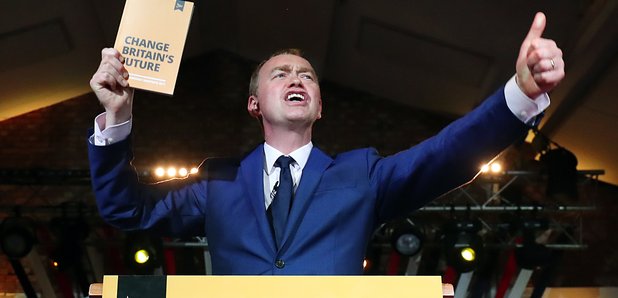 Tim Farron has unveiled the Liberal Democrat manifesto. Here are their key pledges.
1) A second EU referendum on the Brexit deal, membership of the single market.
2) Invest an extra £6bn in the NHS and social care - and end the NHS workers' pay freeze.
3) Create a legal, regulated market for cannabis.
4) Invest extra £7bn in education and cancel the planned new grammar school rollout.
5) The City would retain full rights in EU markets, while the Lib Dems also plan a £100bn package of additional infrastructure investment.
6) Protect freedom of movement within the EU.
7) 1p income tax rise to pay for social care, while they will also reverse the corporation tax cuts.
8) Extend free childcare provision and give new fathers a month's paternity leave.
9) Build 300,000 homes a year by 2022, up to 200% council tax on second homes.
10) Ban sale of diesel cars, take over running Southern Rail, go ahead with HS2.