Theresa May Tells LBC She'll Scrap Human Rights Laws To Stop Terrorists
7 June 2017, 08:15
Theresa May has told LBC she's prepared to scrap human rights laws if they get in the way of tackling terrorism.
On the final day of election campaigning, the Prime Minister says she'd look to do more to restrict the freedom and movement of suspected jihadists.
Mrs May's also suggested the Conservatives could look at extending the limit on detaining terror suspects from 14 to 28 days.
Speaking to LBC's Political Editor Theo Usherwood on a tour of Smithfield Market, Mrs May said: "I think we need to look at how we can make the changes we want to make and whether human rights law is going to stop us from doing that and then we need to look at changing those human rights laws.
"But of course, if you look at some of the issues that we've had to deal with in the past, it has taken a long time sometimes to deport terror suspects. I've had some battles in the past to make sure that I can kick some hate preachers out of the United Kingdom but I did it."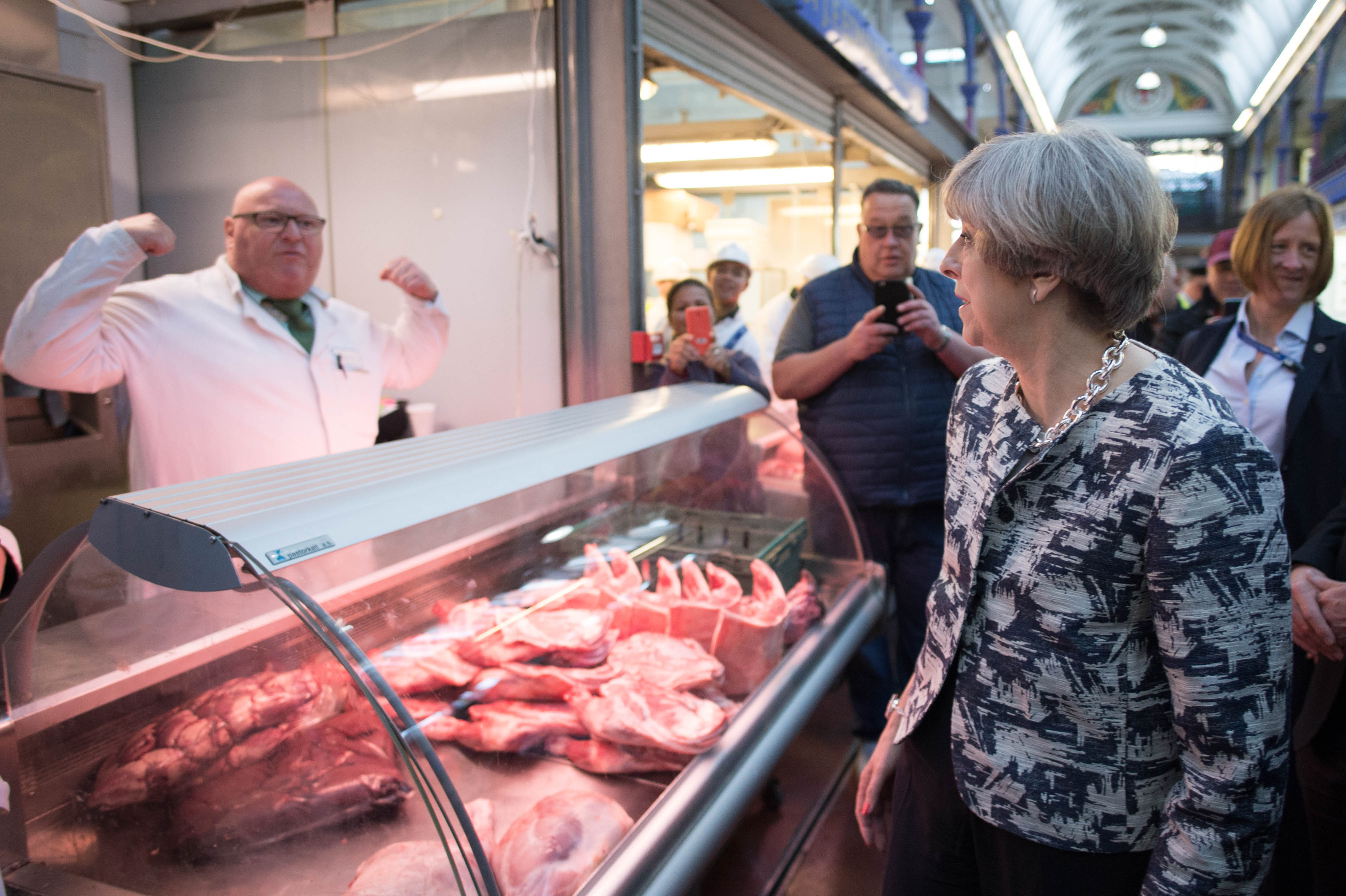 The Prime Minister said she had given the powers to the police - now it is up to them to use them. She added: " The point is that these powers are given to the police so that they can make a judgment.
"Politicians don't judge who to arrest, politicians don't judge who to investigate. That's absolutely an operational decision for the police, so it has to be the case that the police make the decisions about when they use these powers.
"The important thing is that they've got them, that we've given the powers to them so that when they think it's right to use them, they are able to do so."