Audience members give their verdict after leaders debate
19 November 2019, 22:12
After Boris Johnson and Jeremy Corbyn faced off at the first TV debate of the election, LBC News asked audience members for their verdict.
One audience member at the ITV debate in Salford said: "It was frustrating, it was embarrassing, I found the prime minister just repeatedly trying to bring every single issue back to Brexit."
He continued: "Brexit is just one of many many issues - austerity, total destruction of the NHS, privatisation, destruction of public services - they're the big issues of the day."
He described Jeremy Corbyn as coming across as "statesmanlike, assured and clear in his answers."
Another audience member said that both party leaders were "avoiding the questions" which made him unsure of both of their policies
One audience member simply said: "same old, same old"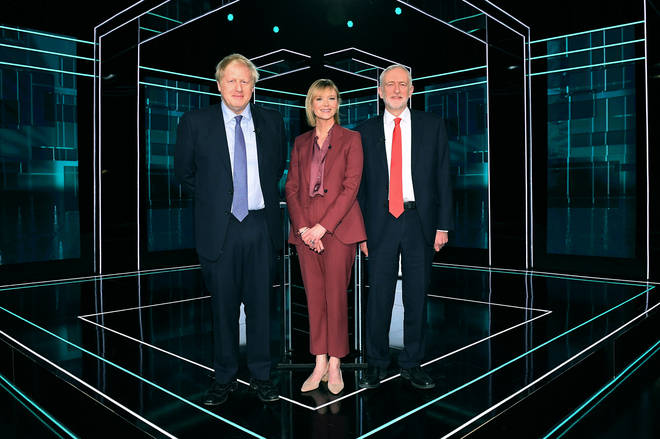 One woman told LBC News she was disappointed as "there was nothing new" in the debate.
She asked: "What are politicians going to do in terms of investing more in helping young people and women and girls in our community?"
She also said there was no mention of economy growth or creating jobs, and that both leaders "could have come across better".
YouGov polling found that the leaders drew in the eyes of the public. Some 51% of Britons believe Mr Johnson won the debate, while 49% percent believe Mr Corbyn won.