Boris Johnson compares Jeremy Corbyn to Stalin as election kicks off
6 November 2019, 08:22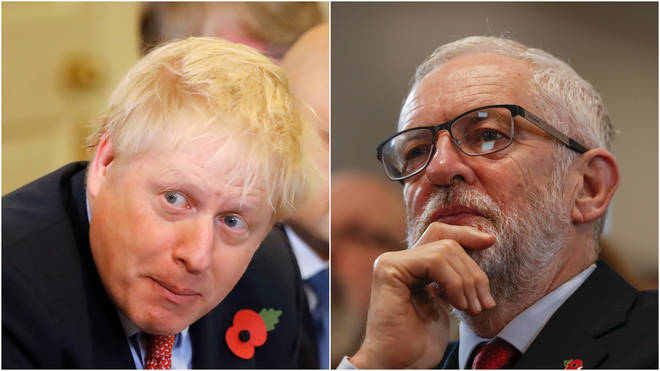 Boris Johnson has written in the Daily Telegraph comparing Jeremy Corbyn with Joseph Stalin as he kicks off the Conservative campaign to remain in power.
The Prime Minister wrote the Labour leader shared Stalin's "hatred" of wealth creators. Mr Johnson wrote, "the tragedy of the modern Labour Party under Jeremy Corbyn is that they detest the profit motive so viscerally."
Writing in the Telegraph, Mr Johnson said the Conservatives would "cheer, not sneer" entrepreneurs if they stayed in office after the snap December general election.
Mr Johnson said Mr Corbyn had taken a stance that demonises billionaires with a "relish and a vindictiveness" not seen since Stalin's attitude to landowners following the Russian revolution.
Turning to Brexit the Tory Party leader wrote: "The choice is clear. We can either go with Corbyn and his two favourite advisers, Dither and Delay; we can turn 2020 into the year of two miserable referendums, one on the EU, and another on Scotland."
His comments come after Labour promised a second referendum on the UK's exit from the EU if they get into power in the upcoming General Election.
The Labour leader tweeted a copy of the newspaper, writing "the nonsense the super-rich will come out with to avoid paying a bit more tax..."
A Labour source told Sky News: "We're not bothered by Boris Johnson's fantasy insults in the billionaire-owned press.
"Instead are focused on our plan for real change for the many not the few."
On Wednesday the two party leaders will set out their major election promises as they both hit the campaign trail.
Find out more about what the Conservative and Labour leader will say here.