Boris Johnson hails Tory election victory 'a new dawn'
13 December 2019, 07:25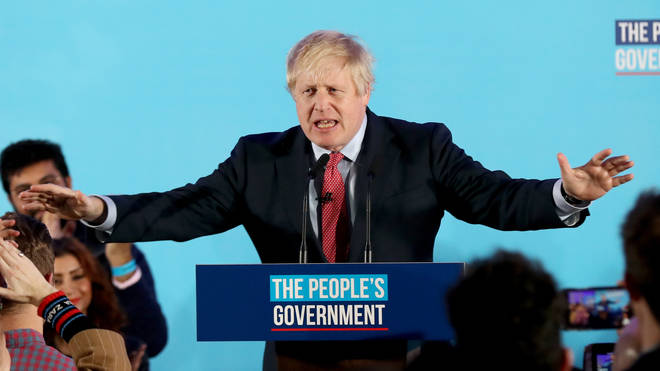 A victorious Boris Johnson has addressed supporters in Westminster with the slogan "The People's Government" behind him.
Conservative Party members have gathered at the Queen Elizabeth II conference centre to hear the party leader speak.
Boris Johnson told supporters a "new dawn was rising on a new day and a new government."
In his speech in central London, Mr Johnson said: "We did it - we pulled it off, didn't we?
"We broke the gridlock, we ended the deadlock, we smashed the road block.
"I want to congratulate absolutely everybody involved in securing the biggest Conservative majority since the 1980s.
"Literally - as I look around - literally before many of you were born."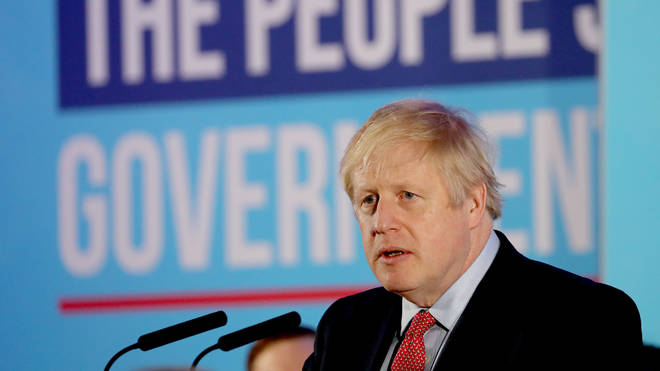 Mr Johnson said: "With this election, I think we've put an end to all those miserable threats of a second referendum."
He added: "I have a message to all those who voted for us yesterday, especially those who voted for us Conservatives, one nation Conservatives for the first time.
"You may only have lent us your vote and you may not think of yourself as a natural Tory.
"And as I think I said 11 years ago to the people of London when I was elected in what was thought of as a Labour city, your hand may have quivered over the ballot paper as before you put your cross in the Conservative box and you may intend to return to Labour next time round.
"And if that is the case, I am humbled that you have put your trust in me and that you have put your trust in us."
Mr Johnson said Brexit will get done by January 31 "no ifs, no buts".
He said: "And I will make it my mission to work night and day, flat out to prove that you were right in voting for me this time, and to earn your support in the future.
"And I say to you that in this election your voice has been heard, and about time too.
"Because we politicians have squandered the last three years, three and a half years in squabbles - we've even been arguing about arguing, and arguing about the tone of our arguments.
"I will put an end to all that nonsense and we will get Brexit done on time by the January 31 - no ifs, no buts, no maybes.
"Leaving the European Union as one United Kingdom, taking back control of our laws, borders, money, our trade, immigration system, delivering on the democratic mandate of the people."
Michael Gove kicked off the victory celebrations saying the party was celebrating a "victory for the British people."
Mr Gove praised several "talented young MPs" who were elected during yesterday's landslide election.
He began listing seats won before being drowned out by applause from the crowd.
"Both the Durham Miner's Gala and the Notting Hill Carnival will take place in seats held by Conservatives," Mr Gove added, to even more rapturous cheers and applause from the jubilant audience.
Mr Gove, told the victory rally in Westminster: "I also want to say something to a very special group of British people, our Jewish friends and neighbours.
"You have had to live in fear for months now. Concerned that we would have a prime minister who trafficked in anti-Jewish rhetoric and embraced anti-Jewish terrorists."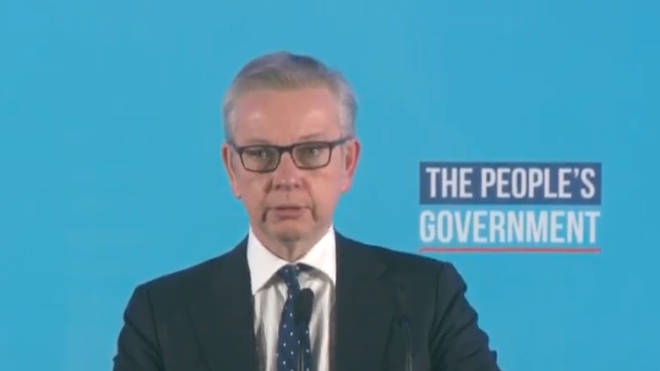 Boris Johnson has hailed a political "earthquake" which saw Labour support crumble in its heartlands in the face of a Tory landslide.
With labour taking just 203 seats it makes it the worst result since 1935 for the Labour Party.
The Prime Minister was set to visit the Queen at Buckingham Palace with a comfortable majority after gambling on a snap election and winning big.
In his victory speech after retaining his own seat, he claimed a "powerful new mandate to get Brexit done" as his party headed for its biggest Commons majority since the Thatcher era.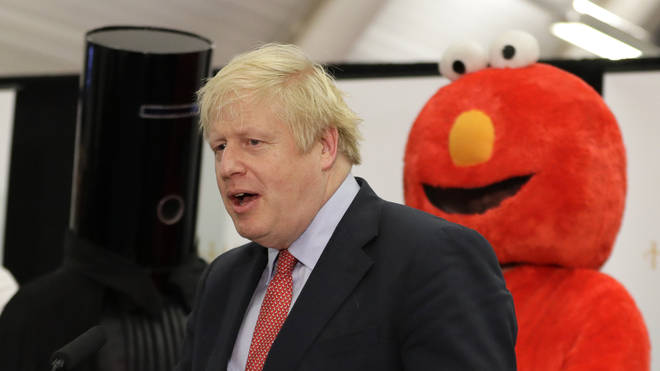 Among the first world leaders to congratulate Mr Johnson was Donald Trump.
The US President tweeted his congratulations, adding that the UK and US will "now be free to strike a massive new trade deal after Brexit".
Mr Corbyn, who had sought to exploit Mr Trump's support for the PM during the election campaign, admitted it had been a "very disappointing" night.
He announced he would call it a day as leader as he was re-elected in his London seat.
He said he would discuss with the party how to ensure there was a "process of reflection ".
"I will lead the party during this period to ensure this discussion takes place."