Boris Johnson hails 'new dawn' as Tories achieve historic majority
13 December 2019, 05:05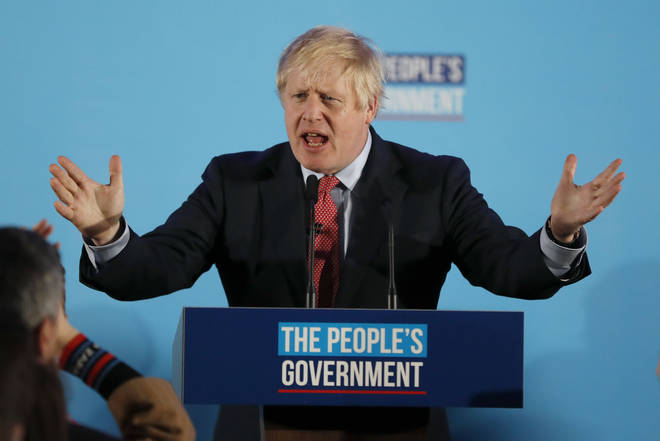 The Conservative party has swept to victory in the 2019 General Election, paving the way for Prime Minister Boris Johnson to fulfil his promise to get Brexit done.
The Tories won with a comfortable majority of 364 seats- passing the threshold required with one more still to be declared.
Part way through the rout Jeremy Corbyn pledged he would not lead the Labour Party into another election.
Thank you to everyone across our great country who voted, who volunteered, who stood as candidates. We live in the greatest democracy in the world. pic.twitter.com/1MuEMXqWHq

— Boris Johnson (@BorisJohnson) December 12, 2019
Mr Corbyn said he would discuss with the party how to ensure there was a "process of reflection" after leading Labour to their worst election defeat in decades.
"I will lead the party during this period to ensure this discussion takes place," he said.
The mood at Mr Johnson's count was much more upbeat as he declared: "It does look as though this One Nation Conservative government has been given a powerful new mandate to get Brexit done."
He added: "Above all I want to thank the people of this country for turning out to vote in a December election that we didn't want to call but which I think has turned out to be a historic election that gives us now, in this new government, the chance to respect the democratic will of the British people to change this country for the better and to unleash the potential of the entire people of this country.
"And that is what we will now do, and if we are lucky enough to be returned, as the exit polls seem to suggest, then that work will begin tomorrow... or as I should say, not tomorrow, today!"
Key moments from the night included:
- The exit poll showing a major win for the Conservative Party
- The swing from Labour to the Tories in the bellwether constituency of Workington
- Jeremy Corbyn winning in his London seat but immediately saying he would not lead another election campaign
- Lib Dem leader Jo Swinson narrowly losing her seat to the SNP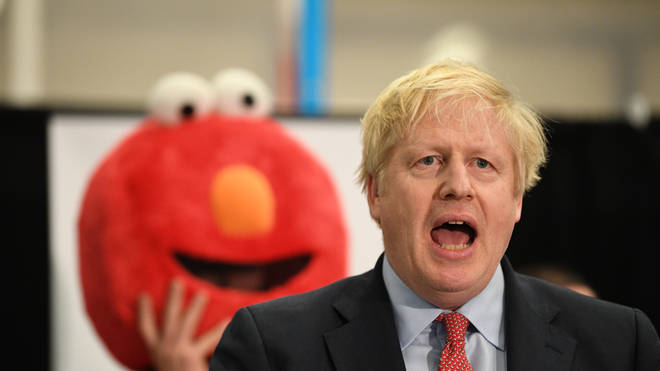 Not all the biggest scalps of the night were Labour's.
DUP Westminster leader Nigel Dodds - whose party propped up Theresa May's administration - lost his Belfast North seat to Sinn Fein.
Tory former minister Zac Goldsmith lost to the Lib Dems in Richmond Park.
But Labour's drubbing by the Tories was the story of the night.
The first big upset came as the Tories won Blyth Valley with a 10% swing from Labour - a seat they had held since 1950.
Shadow environment secretary Sue Hayman lost Workington on another 10% swing to the Tories.
Former minister Caroline Flint lost Don Valley and rising Labour star Laura Pidcock lost Durham North West, also to the Tories.
Although the Labour vote held up better in London, where it took Putney from the Tories, the party lost Kensington, one of its most celebrated wins in 2017, when the Tories took the seat back by a margin of 150 votes.
The night was only going to go one way after the exit poll at 10pm showed that the Conservatives were expected to win with a significant majority.
It predicted the Conservatives would win 368 seats, 42 above the 326 needed for an absolute majority in the House of Commons.
Follow all the developments throughout the rest of Friday LIVE here
Labour was predicted to win 191 seats, the Scottish National Party 55, Liberal Democrats 13, the Brexit Party none, Plaid Cymru three and Greens one.
This would give the Tories a majority of 86.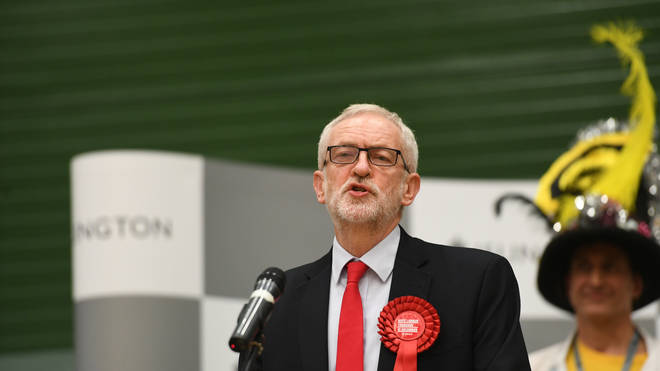 After the exit poll was announced, Boris Johnson posted on Twitter: "Thank you to everyone across our great country who voted, who volunteered, who stood as candidates. We live in the greatest democracy in the world."
One world leader who had been mentioned more than others during the six-week election campaign was Donald Trump, who threw his support behind Boris Johnson.
Looking like a big win for Boris in the U.K.!

— Donald J. Trump (@realDonaldTrump) December 13, 2019
The Tories took a succession of key Labour strongholds in the early results, winning seats in Blyth Valley, Wrexham, Burnley, Darlington, Workington - all traditional Labour heartland seats before 3am.
After 3am, and with 446 seats still to declare, the Tories had won 95 seats to Labour's 79.
Jeremy Corbyn had already been hit with calls to resign midway through the evening, with Ken Livingstone and Labour's Jess Phillips calling for him to resign.
As he turned up to the count in Islington North, he was questioned on whether he would go.
He was asked: "Was it you, or was it Brexit?" As he arrived at the count.
Mr Corbyn replied: "Nice to see you. Thank you very much for coming" when he was repeatedly asked if he would resign as he walked into the count, to applause.
Boris Johnson appeared jubilant as he addressed supporters at the Uxbridge and South Ruislip constituency count, amid cheers from his supporters he said: "It looks as though this one nation Conservative government has been given a powerful new mandate.
"To get Brexit done."
Mr Johnson promised not just to "get Brexit done" but to focus on the priorities of the British people, above all on the NHS.
Pledging to recruit 50,000 more nurses and 6,000 more GPs, Mr Johnson announced his government will build 40 new hospitals, including one in his own constituency.