General Election: Exit poll predicts huge Conservative majority
12 December 2019, 22:00 | Updated: 12 December 2019, 22:02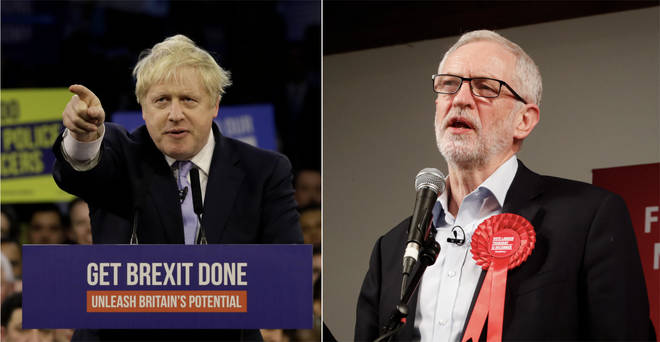 The Conservatives are set to win a majority, according to the general election exit poll.
The poll, overseen by elections expert Sir John Curtice, predicted that the Conservatives will win 368 seats.
Labour will get 191, SNP 55 and the Liberal Democrats 13.
That would give the Tories a majority of 86, far bigger than most polls predicted.
Announced at 10pm after voting has closed, the snap election poll offers the first major indication of how the country has voted.
In recent years, the exit polls have been very accurate. In 2017 the poll correctly predicted there would be a hung parliament. It even estimated that the Conservatives would take 314 seats - three fewer than the 317 the party ended up gaining.
But in 2015 the exit poll failed to call a majority for the Conservatives and, instead, it incorrectly predicted a hung parliament.
In order to gather data for the exit poll, opinion research specialists conduct tens of thousands of interviews at 144 out of around 50,000 polling stations across the country throughout the day on 12 December.
Statistical sampling methods are used to pick which voters to interview.
As voters leave polling stations, they are given a mock ballot paper and asked to complete it just as they have done inside the voting booth.
Based on the findings that have been collected, analysts and polling experts then come up with a statistical model to make nationwide predictions on which way the vote will swing.
On 10 December, a final major YouGov poll prior to the voting showed Boris Johnson was set to win with a majority of just 28 seats.