Nigel Farage takes credit for averting hung parliament
13 December 2019, 00:11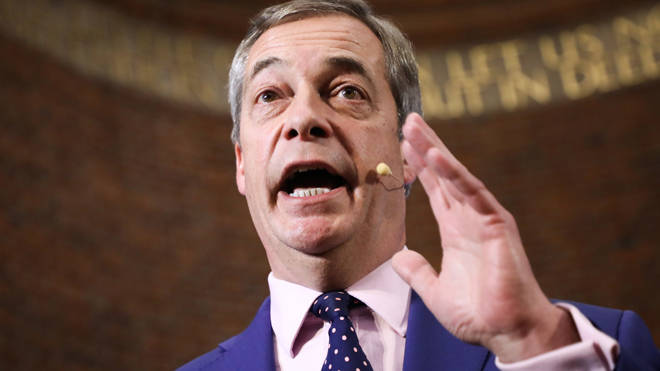 Nigel Farage has claimed victory for his strategy of withdrawing Brexit Party candidates after the exit poll predicted a major General Election win for Boris Johnson.
Speaking to the BBC's Andrew Neil Mr Farage said that had the Brexit Party stood in every seat in the country it intended to, it would have led to a hung parliament.
Mr Neil said: "Here we have an election result which would seem to make sure that Brexit in some shape is going to happen, but on this night, you are written out of the script."
Follow the latest election developments LIVE here
Mr Farage hit back, saying: "You can do what you like. I can tell you that if we'd stood in every seat in the country, it would have been a hung parliament.
"That would have been a disaster. I think the Lib Dems would have won an awful lot of seats.
"When you see the scores on the doors coming in in the Midlands and the North you will see lots of seats the Conservatives will win because we've taken a labour vote that would never vote Conservative.
"I'm much happier seeing the exit poll where it is than seeing a hung parliament."
He Tweeted: "This victory for Boris was hugely helped by us and is far better than the Marxist Corbyn and a second referendum."