General election 2019: What happens if Boris Johnson loses his seat?
9 December 2019, 15:37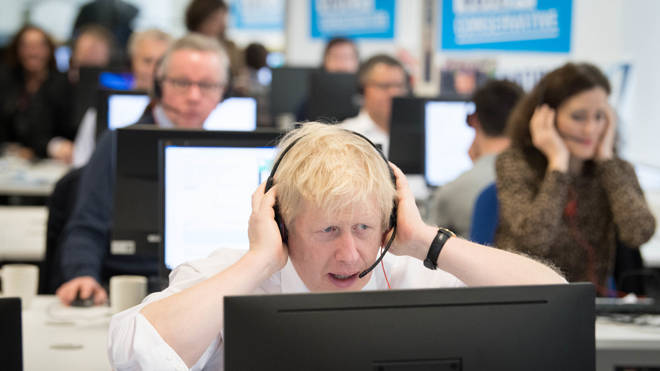 Prime Minister Boris Johnson will be fighting to hold onto his constituency seat this December 12 - but what happens if he doesn't gain the support he needs in Uxbridge and South Ruislip?
Mr Johnson will be fighting for his right to remain Prime Minister in the general election vote 2019 as well as his own seat as the Conservative leader for Uxbridge and South Ruislip.
But what would happen if Boris, 55, wasn't voted for by his constituency and he lost his seat? Can he still be Prime Minister? Here's everything you need to know:
Is Boris Johnson likely to lose his seat?
Incumbent Prime Minister Boris Johnson will be hoping to keep his seat in Uxbridge and South Ruislip in Thursday's general election.
He has sat in the west London seat since 2015, when he had a majority vote of 10,695.
But that gap halved to just over 5,000 in 2017, and a similar loss this year could result In the Conservative candidate being unseated.
He is now defending the smallest majority of any prime minister since 1924.
What would happen if Mr Johnson lost his seat but the Tories still gained a majority?
Boris Johnson could still be Prime Minister if the Conservatives won a majority in the election but he lost his seat.
He would have to appoint himself as a Lord to continue as party leader, although it is unlikely the party would allow him to remain as leader.
But the last prime minister to lead a government from the Lords was the Marquess of Salisbury, who retired in 1902.
The last Tory leader to lose his seat was Arthur Balfour in 1906, but he had resigned as prime minister the year before.
Who is Boris Johnson standing against in Uxbridge and South Ruislip?
Labour - Ali Milani
Liberal Democrats – Joanne Humphreys
Green – Mark Keir
UKIP – Geoffrey Denis Courtenay
Official Monster Raving Loony Party – Lord Buckethead
Independent – Count Binface, Norma Burke, Bobby 'Elmo' Smith, William John Tobin, Alfie John Utting, Yace 'Interplanetary Time Lord' Yogenstein
Who poses the biggest challenge to Boris Johnson's seat?
Labour candidate Ali Milani, 25, looks to be the biggest challenge to Mr Johnson.
The 25-year-old was born in Iran but grew up on a council estate in Wembley and attended Brunel University, which is in the Uxbridge and West Ruislip constituency.
Mr Milani, a student organiser, has criticised Mr Johnson for failing to represent his constituents, and accused him of being "above accountability" after he refused to attend a constituency hustings.
He has also spent hours knocking on "almost every door" in the constituency – something he claims Mr Johnson has avoided.
Labour's 2017 candidate, Vincent Lo, came closer to the Tory candidate in the constituency than anyone since 2001.