General election 2019: Party leaders push for votes as campaigning enters final hours
11 December 2019, 19:55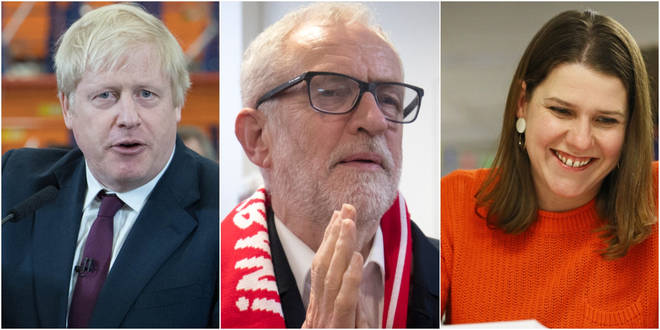 Leaders of the main parties have been engaged in a frantic last push for votes in the General Election, which both the Conservatives and Labour have described as the most important in a generation.
With just hours to go before polls open on Thursday morning, Boris Johnson and Jeremy Corbyn were criss-crossing the country in a final bid to win over waverers and get out the vote.
The final day of campaigning on Wednesday saw Boris Johnson travel from West Yorkshire, through Wales and to London, telling voters the Conservatives are the only party who can "get Brexit done".
The Prime Minister's day got off to a bumpy start as he was accused of "hiding" in a fridge on live TV to avoid a reporter pressing him for an interview on ITV's Good Morning Britain.
Mr Johnson insisted he was "fighting for every vote" as his campaign tour took him through South Yorkshire, the East Midlands and South Wales.
"This could not be more critical, it could not be tighter - I just say to everybody the risk is very real that we could tomorrow be going into another hung parliament," he told reporters.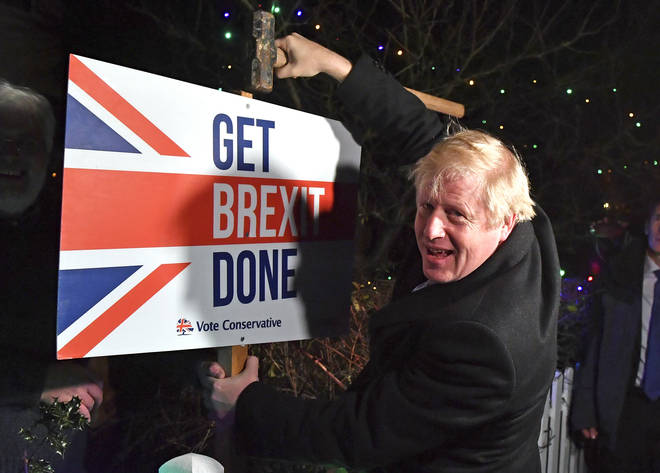 In his battle for Number 10, Jeremy Corbyn has repeated Labour's promise to help "the many, not the few", as he worked his way through six constituencies, claiming the NHS is at stake under the Conservatives.
Mr Corbyn started his last day of campaigning in Glasgow South West with a promise of "real hope" for voters affected by years of austerity.
Later, at a rally of supporters in Middlesbrough, he brushed off the evidence of the polls to insist Labour could still win.
"Of course we are going to do it - no problem at all," he said.
"We are campaigning all over the country with thousands of people on the streets campaigning, carrying a message of hope."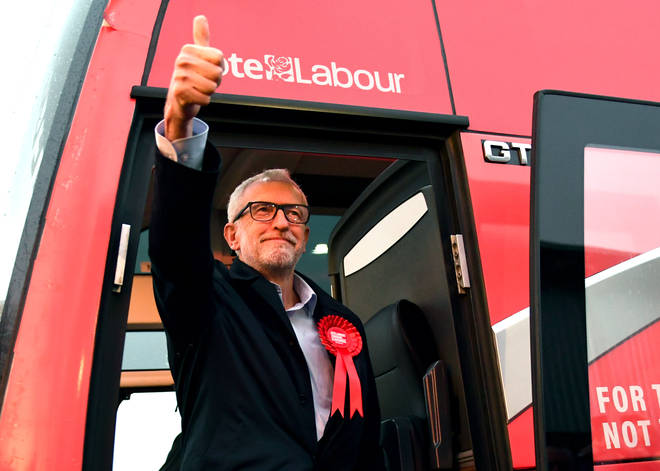 Lib Dem leader Jo Swinson has visited Remain-supporting seats, reiterating the party's promise to put a complete stop to Brexit.
She concentrated her efforts on the area around London and Surrey where the party is hoping to pick up seats.
They include Esher and Walton, where polls have suggested Foreign Secretary Dominic Raab may be vulnerable, despite a majority of more than 23,000 at the 2017 general election.
Ms Swinson said the polls showed it was still "absolutely possible" to deny the Tories an overall majority through tactical voting.
"We know from past elections that very often voters who vote tactically come to that conclusion in the final hours before they cast their vote," she said.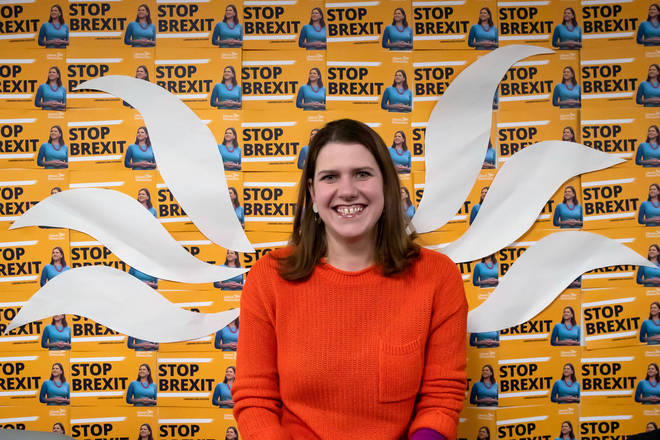 SNP leader Nicola Sturgeon has spoken in the cities of Edinburgh, Glasgow, Stirling and Dunbartonshire.
The Brexit Party has reached out to Labour Leave voters, warning of flaws in Boris Johnson's deal.
A final constituency-by-constituency poll by YouGov forecast that the Conservatives are on course for a 28-seat majority.
However, it warned that the margin of error - together with the unknown impact of tactical voting - meant a hung parliament is still possible, as is a larger Tory majority.
The polls open at 0700 and close at 2200 on Thursday, with the result expected to be announced on Friday morning.