General election 2019: Party leaders face audience grilling in TV debate
22 November 2019, 22:45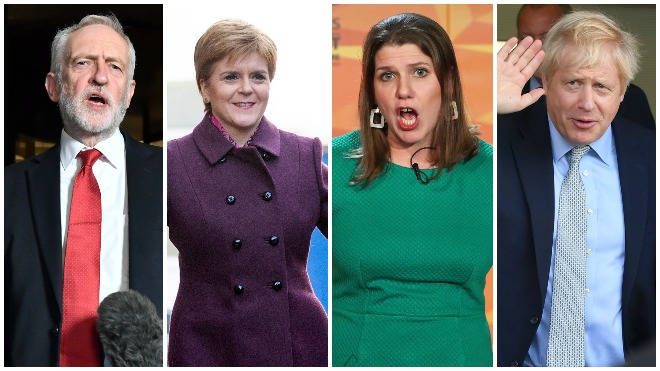 Leaders of the UK's four main political parties faced a fiery audience on Friday night during the second televised debate of the election campaign.
Labour's Jeremy Corbyn was the first to face the crowd and was put on the spot over his party's position on Brexit, whilst also being accused of having "reckless socialist ideas."
When asked about his plan for a second referendum, Mr Corbyn said he would adopt a "neutral stance" and not campaign for either Leave or Remain, a move labelled "absurd" by Boris Johnson.
The prime minister was the last to speak and faced jeers when being quizzed on "the issue of trust," the NHS and his time as a journalist.
Mr Johnson criticised the Labour Party, saying there was a "vast hole in the heart" of their plans. He said he could not understand how Mr Corbyn would remain "indifferent" over a newly drafted Withdrawal Agreement with the EU.
Liberal Democrat leader Jo Swinson and the SNP's Nicola Sturgeon were also given 30 minutes to pitch their positions to the audience.
Ms Swinson was mocked for suggesting she could be prime minister at the beginning of the election campaign, whereas Ms Sturgeon was questioned over Scottish independence.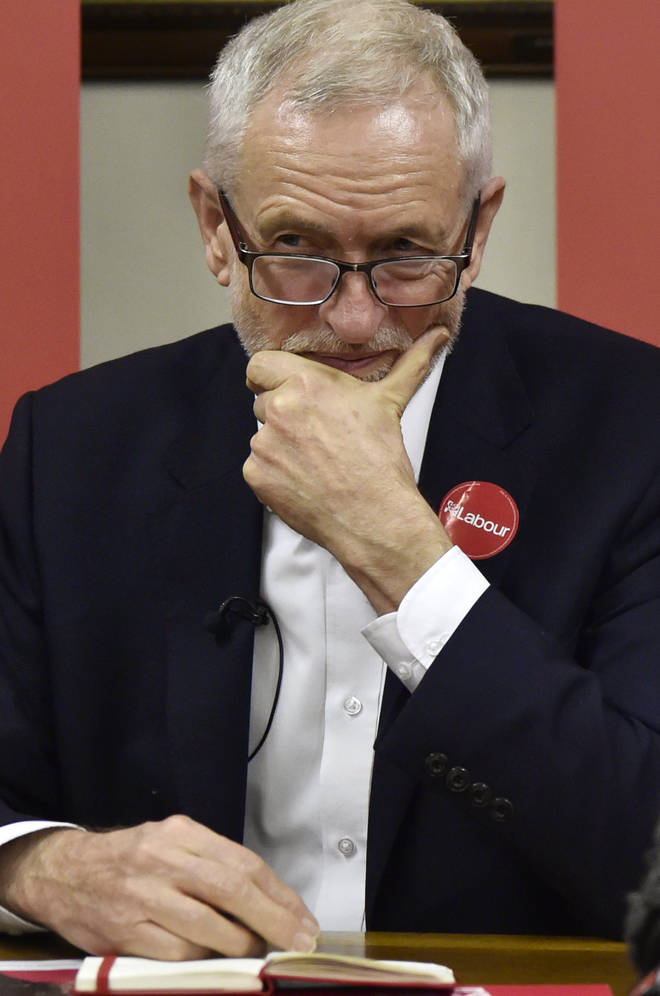 Jeremy Corbyn
The Labour leader faced a number of difficult questions relating to nationalisation, anti-Semitism, misogyny and freedom of speech.
However, the revelation that he would remain neutral in a second referendum was one of the key points to take away from the evening.
"My role and the role of our government will be to ensure that that referendum is held in a fair atmosphere and we will abide by the result of it," he said.
"And I will adopt, as prime minister, if I am at the time, a neutral stance so that I can credibly carry out the results of that to bring our communities and country together rather than continuing an endless debate about the EU and Brexit."
Labour's Brexit plan is to draw up another Withdrawal Agreement with the EU and then put that bill to the UK public in the form of a referendum within six months of December's election.
It is the first time the Labour leader has openly admitted he would not campaign for either side in such a vote, saying "you heard it here first on Question Time."
He was also grilled on his ability to tackle anti-Semitism in the Labour Party, being accused by an audience member of failing to step in when one of his own Jewish MPs was heckled by an activist at a party event in 2016.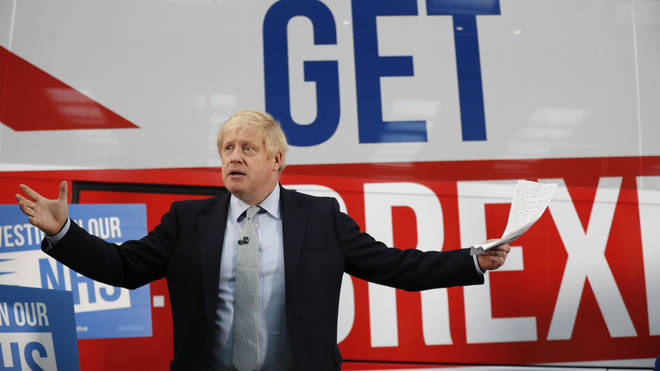 Boris Johnson
The prime minister was last to speak and was pressed on whether he could be relied upon to always tell the truth.
He replied: "I think it is absolutely vital. And I think that the issue of trust in politics is central to this election.
"And fundamental to the corrosion of trust in politics at the moment is the failure of politicians to deliver Brexit."
Another audience member asked Mr Johnson: "Racist rhetoric in this country is completely rife. Will you admit that you have personally contributed to this and say the words 'I'm sorry'?"
BBC's Fiona Bruce referenced articles written by the prime minister where he compared Muslim women to letterboxes and said tribal warriors had "watermelon smiles."
The Conservative leader defended his right to free speech and said parts of the articles had been taken out of context, adding his comments about Muslim women were a liberal defence of a female's right to wear what she wanted.
Mr Johnson also rubbished accusations that he was trying to squash the findings of a report into alleged Russian interference in the 2016 referendum, calling it "Bermuda triangle stuff."
"There is no evidence whatsoever, that I know of, to show any interference in any British electoral event," he said.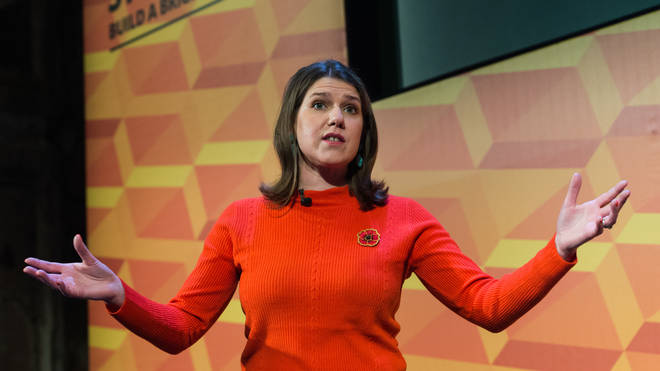 Jo Swinson
The Liberal Democrat leader, and former minister in the 2010-15 coalition government, was asked if she regretted her "ridiculous" suggestion that she could be prime minister.
"Start with the easy ones," Ms Swinson replied before adding that the election was not a binary choice between Jeremy Corbyn and Boris Johnson. Although admitting it would be a "big ask" for her party to win, she said there must be a "better alternative" to the two main party leaders.
Another audience member later asked: "Is revoking Article 50 confirming to 17.4 million people that you think they're stupid and didn't know what we were voting for?"
Ms Swinson said she did not think people who voted Leave were stupid but instead simply disagreed with them.
"I don't think you can accuse us of not being upfront about wanting to stop Brexit. We've been crystal clear about that from the very beginning," she added.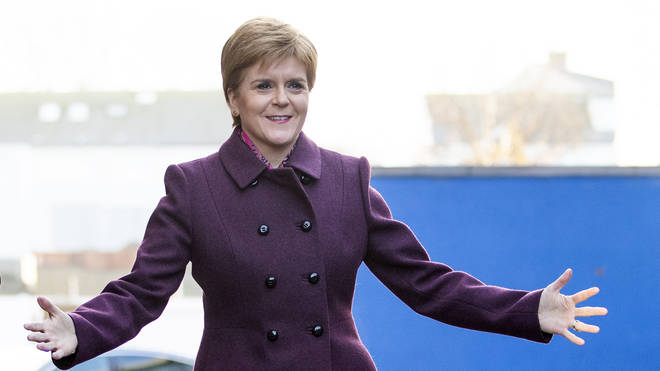 Nicola Sturgeon
The Scottish First Minister admitted to contemplating a coalition with the Labour Party, adding that she believed Mr Corbyn would budge on a Scottish referendum if it meant "ending austerity."
She said: "I'm not sure he's going to compromise the chance to have a Labour government for that issue."
Another question the SNP leader faced was whether her party would neglect Scotland's interest to remain part of the United Kingdom over the issue of Brexit.