General Election 2019: Pound surges after strong exit poll for Conservatives
12 December 2019, 22:47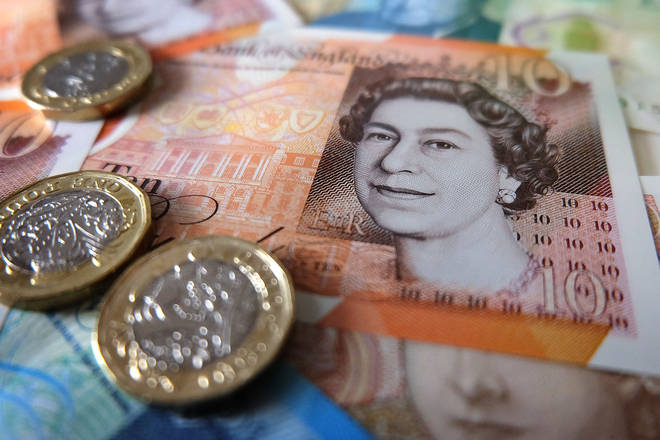 The pound has spiked following the result of the general election exit poll that at 10pm predicted a strong Conservative victory with 368 seats.
Minutes after the exit poll showed a majority for the Tories, the pound surged against the dollar and the euro.
Sterling bounced from $1.3162 to beyond $1.34 - a gain of more than 2%. The UK currency also gained against the euro, trading 1.7% up at €1.20.
Ranko Berich, Head of Market Analysis at Monex Europe said: "If constituency results confirm the exit poll it's entirely possible that the sterling rally will extend much further. Either way it looks like sterling is in for an eventful night."
David Cheetham, Chief Market Analyst at XTB UK commented: "An indicated majority of 86 has sent the pound up to its highest level since June 2018 against the US dollar above the $1.34 handle and near 3 ½ year high against the Euro.
"While this is only a poll and not the actual result it would take an unprecedented swing for this to not lead to a Conservative majority with the largest margin of error for any one party seats in the past 5 elections less than 15."
The exit poll predicted the Conservatives would win 368 seats, Labour 191 seats, the Scottish National Party 55, the Lib Dems 13, the Brexit Party none, Plaid Cymru three and Greens one.
If the results play out as predicted it would give Mr Johnson the backing he needs to drive through his Brexit deal and take the UK out of the European Union next month.
Follow our general election coverage here.