General Election: Final day of campaigning as leaders scramble for votes
11 December 2019, 05:41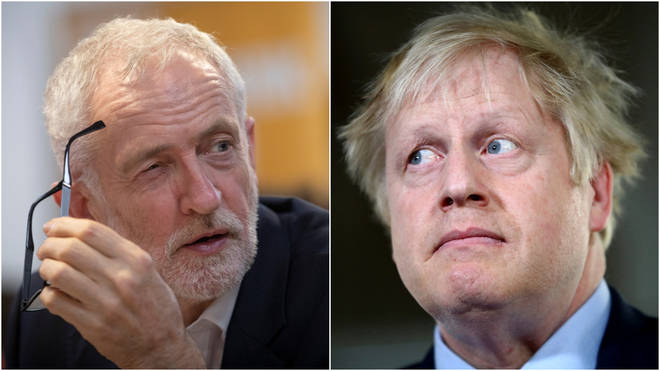 With the latest poll suggesting a slim Tory majority, Labour will make a final appeal to undecided voters, but it's all to play for on the last day of election campaigning.
Tory leader Boris Johnson will be trying to win "every vote" as the election campaign reaches it's final stages, with just one day to go until the polls open.
Party leaders will criss-cross the country as they try to appeal to voters with just 24-hours to go.
Labour's Jeremy Corbyn will say a vote for his party is a "vote for hope", while Boris Johnson will reinforce his key message as he appeals for votes from Leavers, he will say the Tories are the only party who can "get Brexit done."
Jo Swinson will tell voters her party are the only ones who will stop the UK exiting the EU, by cancelling Article 50 and stopping Brexit, a key Lib Dem campaign pledge.
The final day of the six-week election campaign comes shortly after a fresh poll has suggested a hung Parliament could still be possible, even though the YouGov poll suggested the Conservatives are on course for a 28 seat majority.
With concerns in Westminster over the impact of tactical voting, and polling having a natural margin of error, the battle to win votes is far from over.
On Tuesday the Prime Minister was speaking at an event in Staffordshire where he warned there was a "sophisticated and well-financed attempts underway to prevent a Conservative majority through tactical voting."
What is tactical voting and is it legal?
YouGov's s constituency-by-constituency poll analysed more than 100,000 voter interviews over the past week.
The poll puts the Conservatives on course to win 339 seats, up 21 seats compared to the last general election in 2017.
Labour is down 31 to 231 seats, the SNP up six to 41 seats, and the Liberal Democrats up three to 15 seats.
A 28-seat majority would be the best Tory result since Margaret Thatcher's showing in 1987 - but it is down from the sizeable 68-seat victory that the same YouGov-style poll had been predicting only two weeks ago.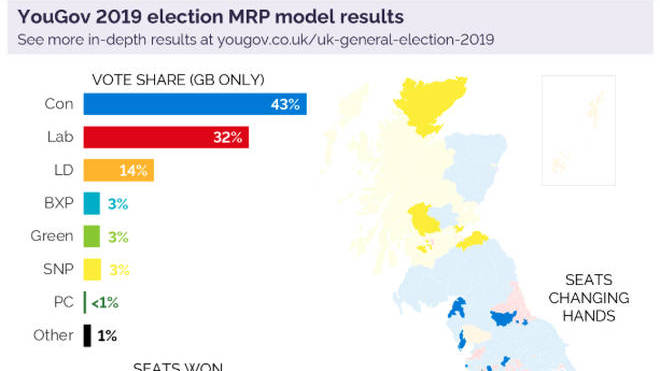 Chris Curtis, YouGov's political research manager, said: "The margins are extremely tight and small swings in a small number of seats, perhaps from tactical voting and a continuation of Labour's recent upward trend, means we can't currently rule out a hung parliament."
The result will be a worry to Mr Johnson as he prepares for a final blitz across the country as the campaign enters its final full day, with Tory gains off Labour reduced from 44 to 29 since the November 27 findings.
The Tory leader told journalists at an event at JCB's Cab Manufacturing Centre in Staffordshire he was "absolutely not" guaranteed victory on Thursday
"This is a very close-fought election and we need every vote," he said.
Mr Johnson will spend the final day of campaigning in Labour marginals in Yorkshire, the Midlands and Wales, before finishing the day with a rally near London.
While the polls have improved for Jeremy Corbyn's Labour Party, the haul of 231 seats would mean a loss of 31 seats compared to 2017's outcome - its worst result since the 1980s.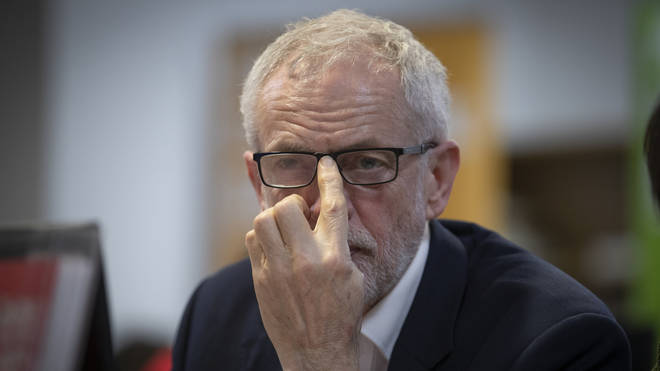 According to YouGov, Labour could be set to make two gains, toppling a Cabinet minister by taking Chipping Barnet, the constituency currently held by Environment Secretary Theresa Villiers.
Foreign Secretary Dominic Raab is in trouble to the Liberal Democrats in Esher and Walton, while former Tory leader Iain Duncan Smith in Chingford and Woodford Green is clinging on by only two points against Labour, the poll result indicates.
Putney could also go red but YouGov continues to predict a tough time for Labour in its heartlands in the North and Midlands.
Veteran MP Dennis Skinner's Bolsover seat could be taken by the Tories, as could constituencies such as Great Grimsby, a Leave-voting town represented by Labour since the Second World War.
The SNP would win 41 seats - up by six - and the Liberal Democrats 15 if the prediction bears out.
Plaid Cymru would hold onto its four constituencies and the Green Party its one, while Nigel Farage's
Brexit Party would finish the election empty-handed, polling predicts.
The poll comes a day after Shadow health secretary Jon Ashworth said he was "stitched-up" by a Tory-supporting friend after his comments calling Labour's election chances "dire" were leaked.
Mr Ashworth was recorded saying the situation facing Labour was "abysmal" because voters "can't stand Corbyn" and think the party has "blocked Brexit".
He told LBC during an evening phone-in on Tuesday that he had been "taking the p***" with his friend.
The senior opposition figure said he thought the recording had been planned and that he'd been "stitched-up like a kipper".
His leader Mr Corbyn said the health spokesman had his "full support" but refused to commit to keeping him in his top team after the election was over.
Mr Corbyn is expected to tour the Midlands and Yorkshire on Wednesday in a final attempt to deny the Tories an overall majority.