Labour CLP Chair quits branding Corbyn a 'clown' who turned party into a 'laughing stock'
19 November 2019, 07:50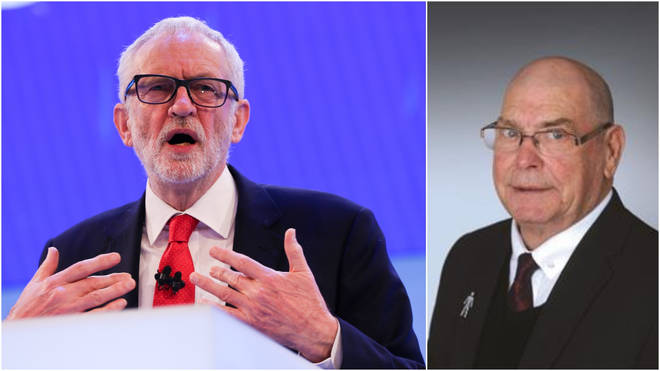 The chair of a constituency Labour party has branded Jeremy Corbyn a "clown" who has turned the Labour Party into a "laughing stock."
John Thomas dramatically quit his post as Chair of the Leicester East CLP, writing in a letter to Jennie Formby, Labour's General Secretary, that he "can no longer follow the clown that leads" Labour.
Councillor John Thomas, a key ally of former MP Keith Vaz, has been a member of for 34 years.
The councillor said he could no longer follow Mr Corbyn who 'is heavily influenced by the Trotskyite [Unite union leader] Len McCluskey.'
He also used the letter criticised the choice of General Election candidate for the constituency, saying it was "a fix."
In his letter to Ms Formby he wrote: "I am also shocked that you have chosen a councillor in Jeremy Corbyn's CLP to be Labour candidate for Leicester East for the next General Election.
"Where is the democracy in that?
"It is a fix and a disgrace."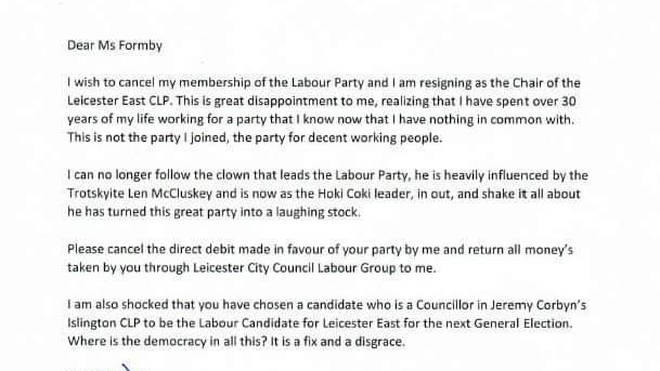 A Labour spokesperson said Ms Webbe had been chosen by a panel that included regional and local constituency representatives.
They added: "Claudia Webbe is a BAME woman who was born in and grew up in Leicester.
"Her knowledge of the constituency, her extensive experience as a councillor and as a campaigner for equality for all ethnic minority groups make her an excellent candidate."