Lib Dems and SNP lose legal challenge over ITV election debate
18 November 2019, 18:03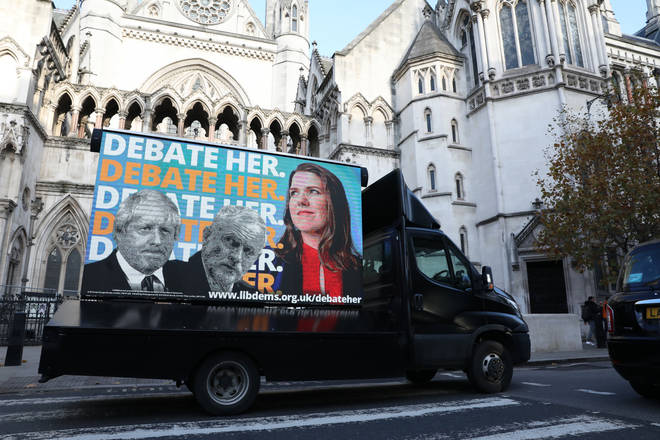 The Lib Dems and the SNP have lost a legal challenge against ITV over the decision not to include their leaders in a televised general election debate.
ITV will air the general election debate between Conservative leader Boris Johnson and Labour leader Jeremy Corbyn on Tuesday evening.
The Lib Dems lodged a complaint to ITV earlier this month for excluding Jo Swinson from the debate. The party said that "failing to have Liberal Democrats in the debate is misrepresenting the current political reality." The party argued that its pro-Remain stance should be represented in the debate.
The SNP also wanted the issue of Scottish independence to be debated.
However, High Court judges in London ruled today that there was "no arguable breach of the Broadcasting Code" and that the parties' only recourse was to complain to media regulatory body Ofcom.
ITV said in a statement: "We welcome the court's decision and will continue with our comprehensive election coverage as planned."
Lord Justice Davis, sitting with Mr Justice Warby, said: "The clear conclusion of both members of this court is that, viewed overall, these claims are not realistically arguable."
He added: "It follows that the television debate scheduled for tomorrow evening between the leader of the Conservative Party and the leader of the Labour Party may lawfully go ahead."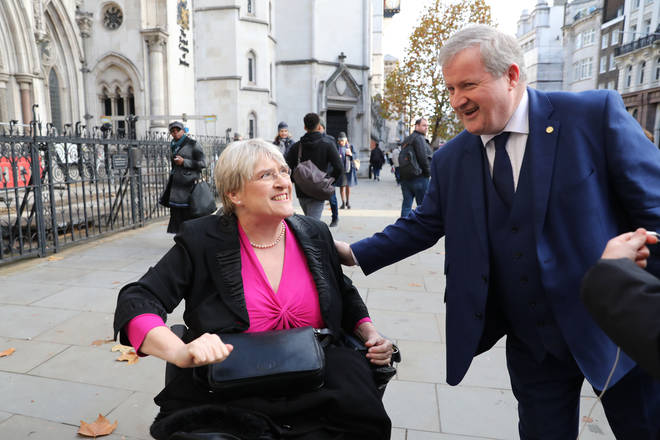 In the Lib Dems letter of complaint to ITV Chief Executive, Dame Carolyn McCall, President of the Liberal Democrats Sal Brinton rose section 6.2 of the Ofcom Broadcasting Code which states that "due weight must be given to the coverage of parties and independent candidates during the election period" and "broadcasters must take into account evidence of past electoral support and/or current support".
But the High Court judges said the case was not suitable for judicial review as ITV was not carrying out a "public function" in law by holding the debate.
Despite the ruling, Lib Dem education spokeswoman Layla Moran has tweeted "the fight must continue", adding: "It is outrageous that the Remain voice is missing from the ITV debate.
The SNP's Westminster leader, Ian Blackford, also condemned the decision, saying it "discriminated against Scottish voters" and "treated them as second-class citizens".
Update: the court ruled against us. But the fight must continue! It is outrageous that the #RemainVoice is missing from the ITV debate. It's simply wrong of broadcasters to present a binary choice and preempt the decision of the people in a general election. #DebateHer https://t.co/7Hy5M3Qiu5

— Layla Moran 🔶 🏳️‍🌈 (@LaylaMoran) November 18, 2019