Nigel Farage will not stand as an MP in December's general election
3 November 2019, 09:55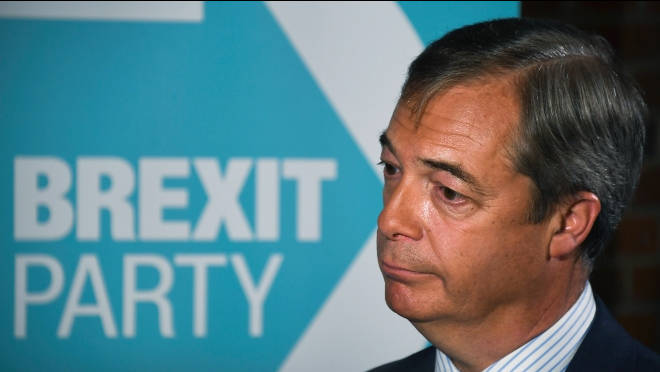 The Brexit Party leader confirmed he will not stand as an MP at the next general election saying it was the best way to serve the cause of leaving the EU.
Nigel Farage said it would be "very difficult" to represent a constituency as a Member of Parliament at the same time as campaigning for his version of Brexit across the country.
When asked whether he would be standing as an MP he said: "I've thought very hard about this, how do I serve the cause of Brexit best, because that's what I'm doing this for.
"Not for a career, I don't want to be in politics for the rest of my life.
"Do I find a seat to try get myself into Parliament or do I serve the cause better traversing the length and breadth of the United Kingdom supporting 600 candidates, and I've decided the latter course is the right one."
He confirmed his party would be fielding candidates across Great Britain in the upcoming vote despite wanting to form a Leave alliance "for months."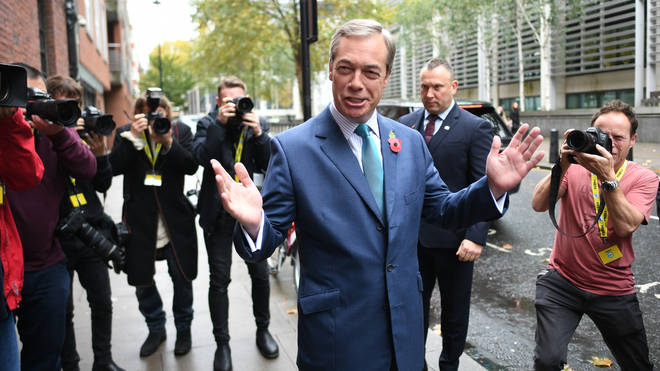 Mr Farage said: "It seems obvious to me that no one party can own Brexit voters. There are Tory Brexit voters, there are Brexit Party Brexit voters and a lot of Labour Brexit voters.
"And I always thought that to win an election, get a big majority so we can get a proper Brexit, a coming together would be the objective. I still hope and pray it happens but it doesn't look like it will."
Despite conversations happening over the last few weeks, he said his party have not been approached by the Conservatives to form a pact.
The Leave campaigner has repeatedly criticised Boris Johnson's Brexit deal saying it maintains close ties with European institutions and will lead to years of negotiations after the Withdrawal Agreement Bill is implemented.
"When you get it out of the fridge, it's really appetising and delicious for a few days, but after a couple of weeks it stinks and is inedible," Farage said of the WAB.
He previously stated that the Conservatives had dangled a number of "baubles" in front of him including twice being offered a peerage.
Boris Johnson has ruled out joining forces with the Brexit Party.