Analysis: Will Labour's 'radical' manifesto win over middle England?
21 November 2019, 19:26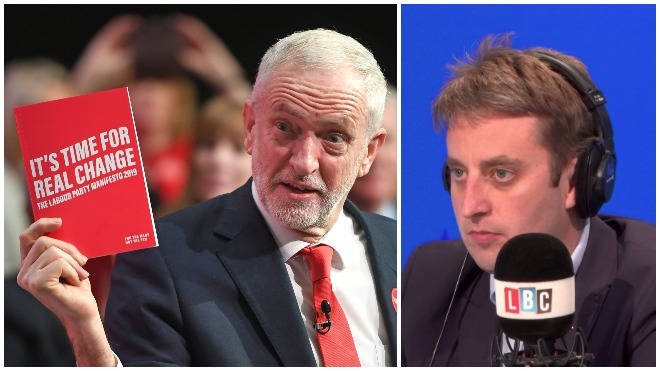 Labour leader Jeremy Corbyn launched his party's "radical" manifesto at Birmingham City University ahead of December's general election.
Labour are trying to face two ways with their manifesto.
The reality is that they have put forward an agenda even more radical than their plan back in 2017.
No less than six industries will be nationalised, including free broadband internet for all.
University tuition fees gone. Universal credit scrapped. And even the idea that there could be a universal basic income.
And then there are the additional taxes. The threshold at which people start paying what is now the top rate of tax, at 45 pence in the pound, plummets to £80,000.
And there will be a new top rate of tax at 50p, which will hit earnings above £125,000.
Earlier in the week, Jeremy Corbyn told business leaders he would consider a rise in corporation tax up to 28 per cent, the rate charged back in 2010.
Today, he settled on 26 per cent. Not the highest rate in Europe by any means, but a rise of seven per cent will be felt by many in business.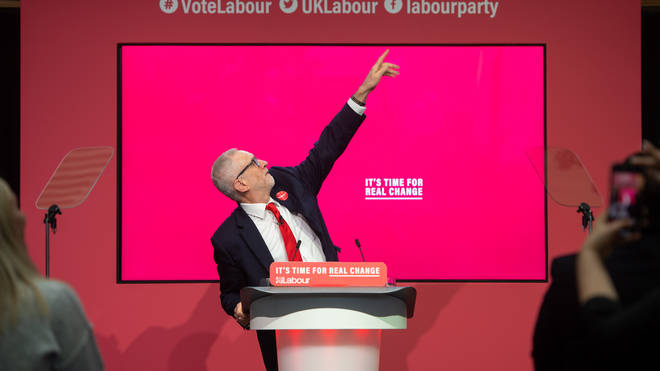 The total increase in tax take will be a staggering £82.9 billion.
Paul Johnson, who runs the Institute of Fiscal Studies, said it was "impossible to understate how extraordinary this manifesto is in terms of sheer scale of money being spent."
So, there you have it: a manifesto which will make Jeremy Corbyn's supporters, and Labour loyalists, happy.
But the question is: will it win over middle England? Will it convince voters in marginal constituencies who do not necessarily see billionaires, dodgy landlords and bad bosses - as Jeremy Corbyn calls them - as necessarily the greatest threat to their own standard of living.
The shadow transport secretary Andy McDonald repeatedly made the point that 95 per cent of tax-payers will not face a tax rise under Labour's plans. But that is only true for income tax.
That does not cover corporation tax. And there are some 5.7 million small and medium sized businesses in the UK with fewer than 250 employees. In 2018, they represented 99 per cent of all businesses.
And they will face a tax hike under Labour's plans with the rise in corporation tax.
No doubt, when the Tories take stock, you can expect them to concentrate their fire on this particular rise.