Analysis: Tory press office 'factcheckUK' stunt deflects attention from TV debate
20 November 2019, 16:50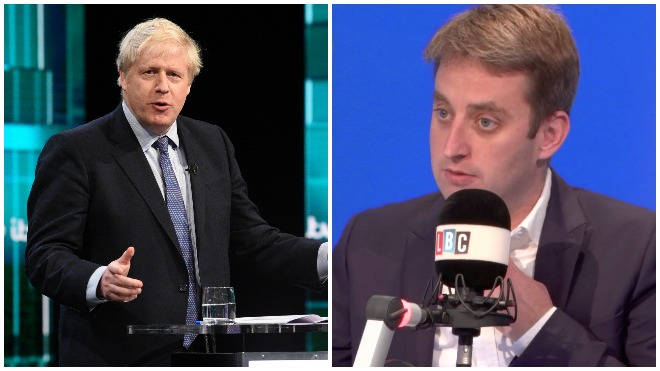 The Conservative Party press office has been criticised for rebranding its Twitter account to a fact-checking service during Tuesday night's TV debate.
At best, it was cynical. At worst, it was an attempt to deceive the electorate.
Last night the Conservative Party press office change its name on Twitter to factcheckUK, complete with an official looking logo of a white tick against a purple background.
The Tory press operation then started to tweet specially-selected nuggets of wisdom, announcing Boris Johnson as the "clear winner" in last night's debate against Jeremy Corbyn.
That prompted widespread condemnation of the Conservative press office; that it was masquerading as an official fact checking operation when, in fact, it was nothing of the sort.
The Electoral Commission waded in saying political parties had a duty to ensure they campaigned with transparency and integrity.
Cabinet Office officials then tweeted that same advice.
Out this morning to defend the decision to change the Tory press office Twitter name, Foreign Secretary Dominic Raab said his party had the right to defend itself from claims made by Labour and Jeremy Corbyn, rather sitting idly by as it came under sustained attack.
But the point is not whether the Tory press office was right or wrong to make the controversial claim that it was an independent, impartial fact-checking service.
The point is that for the duration of today, politicians and journalists have been talking about just that and not the substance of last night's debate, including not only what was debated, but what was not debated.
Nothing on housing. Nothing on education. Nothing on defence.
Instead, it was all about Brexit, ten minutes on the NHS, and some light questions about the integrity of Mr Johnson and Mr Corbyn.
And whilst today could have been spent investigating the paucity of last night's debate between the two men who want to lead the country, it was spent talking about the morality of the Conservative social media operation, which at best will be lost on most right-minded members of the British voting public.
Put very simply: for the Conservative Party press office it is a case of job done.