Jeremy Corbyn says 'Labour will get Brexit sorted within six months'
31 October 2019, 11:46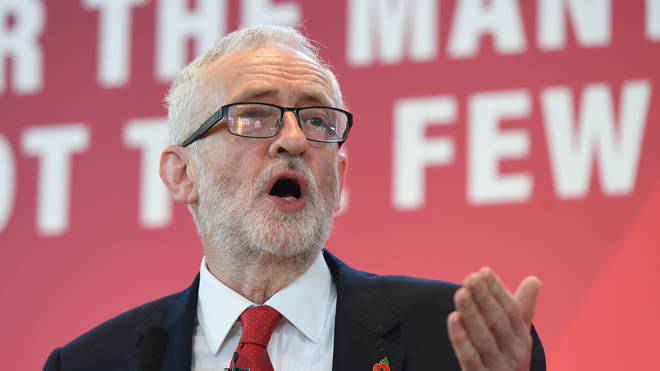 Jeremy Corbyn has claimed if a Labour government is elected they will "get Brexit sorted" within "six months."
Speaking at his first major stump speech of his General Election campaign Mr Corbyn pointed out he was speaking on the 31st of October, "the day Boris Johnson promised we would leave the EU."
The comments come after Mr Johnson placed the blame of failing to quit the EU "do or die" on the Labour leader
Mr Corbyn said the Prime Minister had previously commented he would rather be "dead in a ditch" than delay Brexit. Hitting back at the PM's comments Mr Corbyn said: "But he has failed. And that failure is his alone."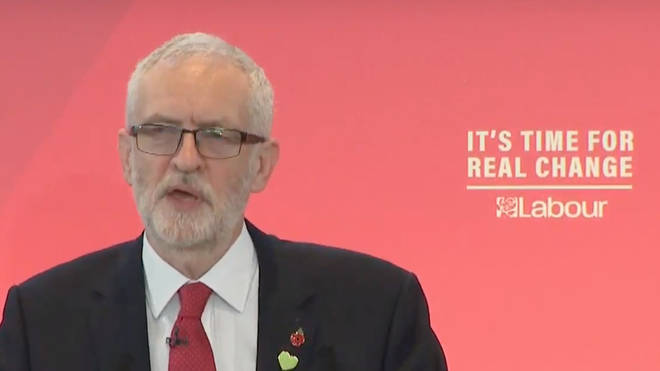 "You can't trust Boris Johnson," he added.
The Islington MP said the Tories have had "three long years" to arrange Brexit, his solution was taking the issue "out of the hands of the politicians and trust the people to have the final say."
With the Conservatives suggesting they are the only party who can "get Brexit done," and the Liberal Democrats saying they would revoke Article 50 and stop Brexit, Mr Corbyn's Labour party have offered a second referendum.
The Labour leader promised his party would "get Brexit sorted within six months. We'll let the people decide whether to leave with a sensible deal or remain," adding it "really isn't complicated."
To keep up to date on everything happening with the General Election, follow our live blog HERE.
Read more: Johnson and Corbyn trade blows as they hit the campaign trail
Laying out his plans for Brexit, he said: "We will go into office and immediately open negotiations about a sensible relationship with Europe. One that doesn't destroy jobs in Sunderland, doesn't destroy jobs in South Wales or in Birmingham or in North Wales or all across the central belt in Scotland.
"A deal that would mean we would maintain trading relationship with Europe. We would have a customs union which would mean that the relationship between Northern Ireland and the republic would be what it is now, and the Good Friday Agreement would be intact."
He continued: "Within six months that offer, alongside Remain, would be put to the British people and in the meantime our party will come together, in the way we always do, to discuss that and decide what we're going to do."