Jeremy Corbyn to meet opposition leaders for Brexit proposal scrutiny
6 October 2019, 22:30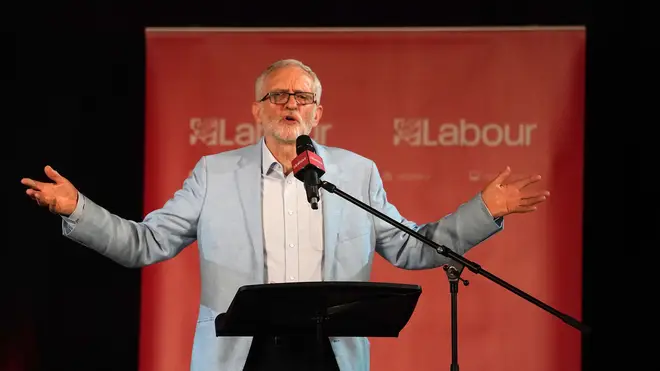 Jeremy Corbyn will meet other opposition leaders on Monday to scrutinise Boris Johnson's latest Brexit proposals.
The Prime Minister set out his "final offer" for an agreement last week, and the cross-party meeting on Monday will decide the next steps to "hold the Government to account".
Talks are set to take place in Brussels on Monday after they were pushed back from Saturday, with Mr Johnson urging the EU to "grasp the opportunity" the deal provides.
On the same day, Mr Corbyn will meet the SNP's Ian Blackford, Liberal Democrat leader Jo Swinson and the Greens' Caroline Lucas - as well as Anna Soubry of the Independent Group for Change and Plaid Cymru's Liz Saville Roberts.

Shadow cabinet ministers John McDonnell, Valerie Vaz and Shami Chakrabarti will also be in attendance, along with the Lib Dem's Brexit spokesman Tom Brake.
Ahead of the meeting, Mr Corbyn said: "Labour is continuing to lead cross-party efforts to prevent a damaging No Deal.
"Today's meeting will give us the chance to scrutinise the Government's proposals together.
"It's already clear that Johnson's proposal would slash food safety and standards, exposing us to - among other things - chlorine-washed chicken and hormone-treated beef, currently banned under EU standards.
"That's what a Trump Deal Brexit would mean in practice.
"And on environmental protections, Johnson's proposals would mean the UK ditching the highest standards on things like air pollution or chemical safety.
"So the Tories are proposing weakening our existing environmental standards at exactly the point where urgent action is needed to tackle the climate emergency.
"The cross-party meeting will decide what next steps we can take together to hold the Government to account, and to ensure the Prime Minister adheres to the law in seeking an extension if no deal is reached by 19 October."
On Sunday, the PM repeated his vow not to delay the UK's departure from the EU, insisting Britain will pack its bags and walk out on October 31.
But he said it remains to be seen whether Europe will "cheerily wave us off" with a deal or whether "we will be forced to head off on our own."
Describing his blueprint for an agreement as a "practical compromise that gives ground where necessary", Mr Johnson said it represents the UK "jumping to the island in the middle of the river".
Writing in the Sun on Sunday, Mr Johnson added: "If we're to leave with a deal, we now need the EU to jump over from its side and join us there, showing its own willingness to do a deal that the UK Parliament can support."