Labour supporters and Tories clash at hospital where boy was pictured on A&E floor
9 December 2019, 17:51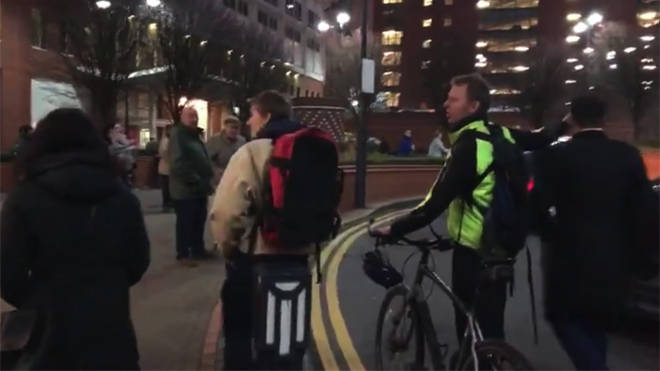 Labour activists confronted Health Secretary Matt Hancock after he was deployed at a Leeds hospital following news about a sick four-year-old who had to sleep on the floor for 13 hours.
Mr Hancock was parachuted in to Leeds General Infirmary after a distressing photograph of the boy wrapped in blankets in the corner of A&E hit headlines.
But he was heckled by angry protesters as he left, and one of his advisers was allegedly "whacked in the face."
However, video clearly showed the adviser had walked into the arm of a man outside who was loudly shouting anti-Tory slogans, as Mr Hancock left by car.
The Cabinet minister could be seen speaking on the phone and hastily entering a car, as demonstrators shouted "shame on you" and "you are not welcome in this hospital, you are not welcome in this country".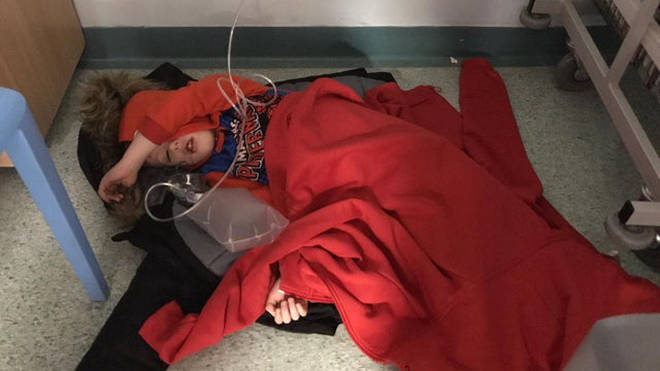 Jack Williment-Barr, 4, was rushed to Leeds General Infirmary with suspected pneumonia on 3 December, where overstretched staff had no choice but to offer the little boy a space on the floor and an oxygen mask.
His concerned mum Sarah Williment, 34, could only try and keep Jack warm with coats until he was eventually found a bed at 3am - 13 hours after he was brought in.
Boris Johnson was asked about the image during an interview, but initially refused to look at it and put the reporter's phone in his pocket.
He did eventually look at the picture, describing it as "terrible."
Hours later, Mr Hancock was sent to the hospital to quell the storm, and said he had apologised to the boy's family.
Asked what he would say to Jack's family, the Health Secretary told a reporter at the hospital: "It's not good enough, and I've apologised. I think the trust have handled it very well. The staff here have been brilliant.
"And Jack's family have been at pains to point out that the staff have been absolutely superb."
He said he had made the unscheduled visit because he wanted to get "reassurance" from the trust that "they're doing everything they can".
West Yorkshire Police said in a statement: "We are aware of information circulating on social media in relation to an alleged incident involving election campaigners at Leeds General Infirmary this afternoon.
"We are currently unaware of any reports of this nature but are seeking to verify."