Labour bans three former MPs from standing in general election
6 November 2019, 16:07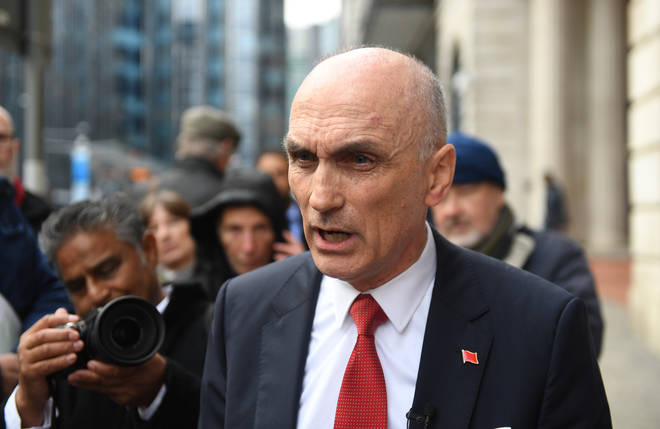 Three former Labour MPs have been banned from standing in the general election by the party's National Executive Committee (NEC).
Chris Williamson, who represented Derby North, was suspended in an anti-Semitism row after he claimed that Labour had been "too apologetic" in response to criticism of its handling of the issue.
Stephen Hepburn, former MP for Jarrow, was being investigated over a sexual harassment claim, which he denies, while Roger Godsiff was facing a re-selection battle in Birmingham Hall Green.
The trio's seats will now be contested by alternative Labour candidates.
Chris Williamson was suspended by Labour in February after claiming the party had "been too apologetic" in its response to criticism of handling anti-Semitism allegations. He was reinstated in June but was suspended again after backlash from MPs, peers and Jewish groups.
Stephen Hepburn was suspended by the party last month, as it began investigating claims that he sexually harassed a young female party member at a curry house 14 years ago - an allegation that Mr Hepburn "completely refutes".
Roger Godsiff has been at the centre of a row in his constituency over his support for protesters against LGBT teaching.
A party source said: "The NEC has decided to not endorse Chris Williamson, Stephen Hepburn and Roger Godsiff as candidates in the general election. Labour candidates will be selected in these three constituencies. 
"The Labour party rule book clearly states individuals who are suspended from the party are not eligible to be Labour candidates. The Labour Party is also clear that all Labour Parliamentary candidates must receive endorsement from the NEC in order to be confirmed as Labour candidates."
The suspension of the three party members comes as Alun Cairns resigned as Welsh Secretary. He stepped down in a row over claims he knew about a former aide's role in the "sabotage" of a rape trial.