Labour calls on Priti Patel to 'step down' amid bullying allegations
3 March 2020, 08:16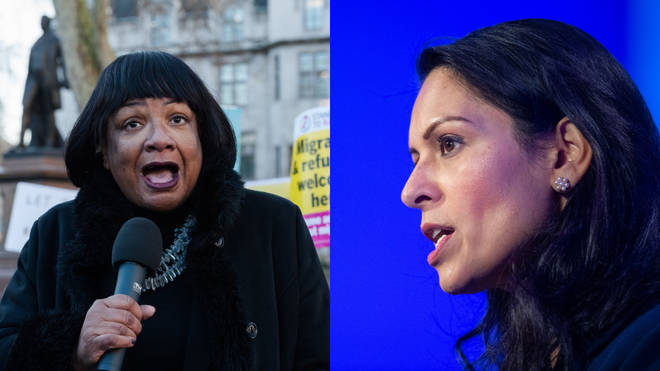 Shadow Home Secretary Diane Abbott has intensified her calls for Priti Patel to quit her Cabinet post over bullying allegations.
Ms Abbott was speaking after Prime Minister Boris Johnson asked the Cabinet Office to "establish the facts" following allegations that Home Secretary Ms Patel had breached the ministerial code in relation to her dealings with officials.
Ms Patel says she completely rejects all allegations against her after it was confirmed she's being investigated for bullying.
Cabinet Office minister Michael Gove confirmed the action being taken following an urgent question from Labour leader Jeremy Corbyn in the Commons on Monday.
He addressed MPs after Sir Philip Rutnam quit as permanent secretary of the Home Office after rows with Ms Patel, with allegations of bullying levelled against the Home Secretary.
Ms Abbott told the BBC: "You can't have a government that's at war with its civil servants.
"We want a genuinely independent inquiry.
"A lawyer-led inquiry and something that can seen to be independent.
"I'm afraid it would be better if she stepped down.
"We are calling on her to step down whilst the inquiry goes on."
It follows the resignation of the Home Office's most senior civil servant over the weekend - who said Ms Patel shouted and swore at people.
Dave Penman, general secretary of the FDA union - which represents senior civil servants, said: "The announcement that the Cabinet Office has been tasked with 'establishing the facts' in relation to the allegations being made against the Home Secretary falls far short of the independent inquiry we have called for.
"The Government is establishing an inquiry that civil servants are expected to have trust in, whilst at the same time ministers stand at the despatch box and pledge their confidence in the Home Secretary.
"We will of course work with the Cabinet Secretary in relation to his inquiry. However, the decision is symptomatic of the broader concerns we have on the lack of an independent, transparent and fair process for investigating and determining complaints."