These Are All The Lies That President Trump Told In His First Week
27 January 2017, 22:31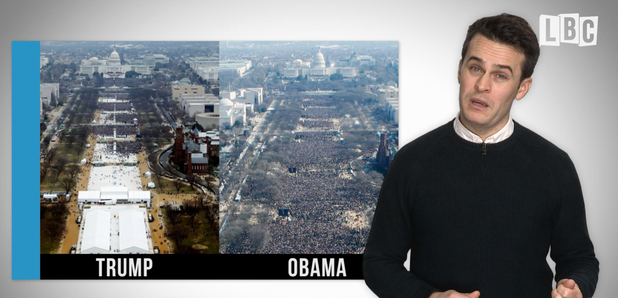 From the size of his crowd to The Wall, these are all the "alternative facts" that Donald Trump told in just his first week as President.
The Donald has only been President for seven days and a new phrase was invented especially for him and his Press Secretary Sean Spicer.
LBC's Senior Reporter Vincent McAviney lists them all in his Trump Tracker for Week One.