Who's Right On NHS Waiting Lists: May Or Corbyn - LBC Fact Check
13 January 2017, 15:20 | Updated: 20 January 2017, 15:31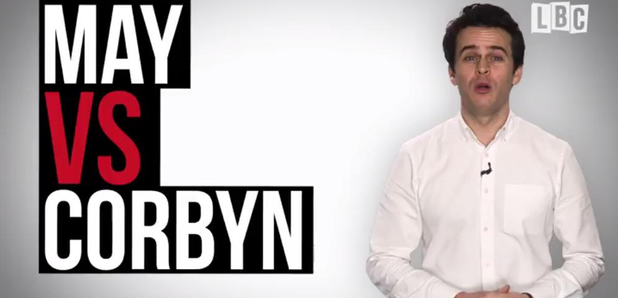 Theresa May and Jeremy Corbyn clashed this week over NHS waiting lists - but who is right? Find out in LBC's Fact Check.
Independent fact-checkers Full Fact looked over the figures and found that both the Prime Minister and Labour leader's numbers are correct - but Mr Corbyn's more accurately reflected the situation.
Full Fact's CJ McKinney said: "The first thing to say is that more and more people are going to A&E every year.
"The number of visits to A&E where people waited longer than four hours did hit 1.8 million last year as Jeremy Corbyn said. It's also true that the number being seen in less than four hours is increasing – Theresa May's figures are right too.
"Now that's talking about every A&E-related department in England – including things like walk-in centres and emergency dentists. If you look at the major departments - the biggest ones, that most people probably picture when they think about A&E - the number of patients being seen within four hours HAS fallen in the last few years.
"Why do we care about this four hour window so much? The Government has a target than 95% of emergency patients should be seen in this time.
"This target hasn't been hit since July 2015. In major centres it hasn't been hit since 2013.
"The most recent figures we have are for November 2016 where 88% of patients were seen within four hours. In the major departments, it's more like 83%."