Margaret Hodge reselected after being 'triggered' by Labour activists
29 October 2019, 08:26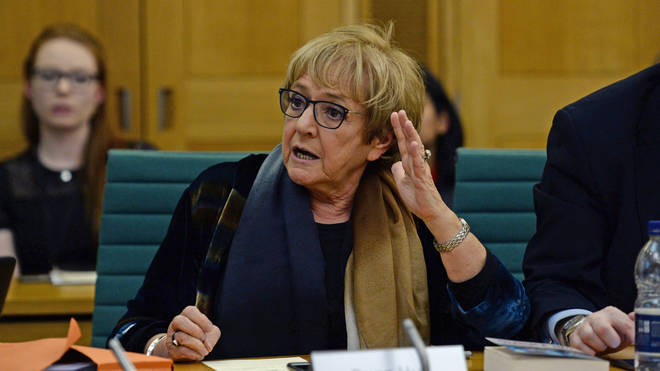 Labour MP Dame Margaret Hodge has been re-selected by her local party to run for the seat of Barking.
Following the win, Dame Margaret tweeted a picture of herself surrounded by colleagues, with a one-word message: Victory!
The MP for Barking was facing a reselection battle after she was 'triggered' by activists in her constituency who voted for the chance to pick a new candidate.
Dame Margaret was the second Labour MP to be "triggered" through the party's new ballot procedures which make it easier for local members to force a contest.
Changes to Labour's rules in 2018 meant the threshold for a "trigger ballot" was dropped from 50% to 33% of local branches and affiliated trade unions.
Since the changes were introduced five other MPs have been triggered. They are: Diana Johnson, Roger Godsiff, Emma Lewell-Buck, Kate Osamor and Virendra Sharma.
The move to de-select the veteran Labour MP came after she accused Jeremy Corbyn of being racist and insisted he needs to say sorry to the Jewish community.
Dame Margaret has been an outspoken critic of anti-Semitism in the party and has been forced to report a number of online trolls to the police.
The Labour MP faced some criticism after telling members of her local party they would need to bring "photo ID & proof of address" in order to vote.
Reminder to Barking Labour Party members about the selection meeting tomorrow.

🕰 Doors open 6pm
🗳 You won't be able to vote if you arrive after 7pm - don't be late!
📑 Bring photo ID & proof of address
🏢 Venue: Jo Richardson School

I look forward to winning your support!

— Margaret Hodge (@margarethodge) October 27, 2019
Broadcaster Michael Crick questioned the requirement to provide photo ID, he said: "Presumably that means quite a lot of poor people get excluded from Labour selection processes, because according to Labour poorer people are more likely not to have photo ID & proof of address."
Bring photo ID and proof of address? Well I never. I thought Labour didn't believe in such checks when it comes to voting for MPs.

— Michael Crick (@MichaelLCrick) October 27, 2019
Earlier this month, Jeremy Corbyn MP accused the government of planning a "clearly discriminatory" and "blatant" attempt to suppress BAME, older and poorer voters through proposals to make photo ID such as driving licences or passports at the ballot box before voting.