MPs to vote on December 12 election as EU grants three-month Brexit extension
28 October 2019, 04:40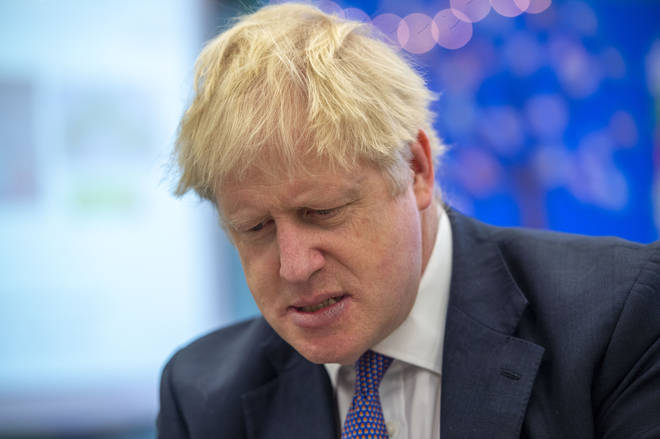 MPs will vote later on Boris Johnson's plans to hold a General Election on December 12th, after the Prime Minister promised them more time to scrutinise his Brexit deal if they agree.
European Council President Donald Tusk has confirmed that EU Ambassadors have agreed to the UK's request for a "flextension" until January 31st 2020.
The EU27 has agreed that it will accept the UK's request for a #Brexit flextension until 31 January 2020. The decision is expected to be formalised through a written procedure.

— Donald Tusk (@eucopresident) October 28, 2019
The Liberal Democrats and the Scottish National Party have said they will back an election if an extension to the UK's exit deadline from the EU is agreed.
Under the Fixed Term Parliament Act the Prime Minister will need the backing of two-thirds of MPs in the House of Commons to secure a snap General Election.
Currently, Mr Johnson does not have a majority in the House of Commons, he would need 435 votes to secure his prefered date for an election.
Labour leader Jeremy Corbyn has said a no-deal Brexit will need to be "completely off the table" before his party supports the Prime Minister's call to send the country to the polls.
However, two remain supporting parties, the Liberal Democrats and the SNP, have suggested there could be an election just three days before the date the Prime Minister suggested.
The two parties will put forward a carefully worded bill on Tuesday that makes the 9th of December the date of the next General Election.
The Bill amends the Fixed Term Parliament Act to change the next date for a Parliamentary General Election for December 9th 2019.
It is believed the Opposition bill will be worded in such a way that a pre-Christmas election will only take place if the EU extends the Brexit deadline by three months, until January 31st.
The move would only need a majority in the Commons to pass, a total of 320 MPs instead of 435.
Lib Dem leader Jo Swinson said: "Boris Johnson has missed his 'do-or-die' deadline and is now asking Parliament to give him a General Election and time for him to ram through his Brexit Bill through Parliament. That is a bad deal, and Liberal Democrats will not vote for it."
While the SNP Westminister leader Ian Blackford said his MPs will reject Boris Johnson's election motion on Monday, he said: "We will not be bullied by this Prime Minister and we will not play his games."
He added: "Opposition parties must work together to remove this dangerous Tory government from office."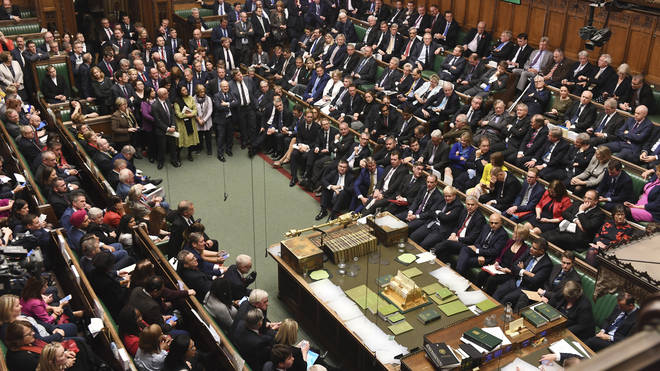 Tory Party chairman James Cleverly hailed the Lib Dem and SNP plans "a gimmick."
Mr Cleverly said: "We put forward proposals for a general election first. But also the delivery of Brexit.
"And what we're not going to do, is we're not going to listen to two parties who explicitly said they want to stop Brexit from happening. We're not going to be complicit in them stopping Brexit from happening."
He added: "The reason I don't trust them is Jo (Swinson) said she would respect the referendum result. Now she's going to revoke Article 50."
Downing Street indicated it could be willing to support the pro-Remain parties' proposals in a possible compromise offer.
A Number 10 source said if the Government's request for an election was lost, "we will look at all options to get Brexit done including ideas similar to that proposed by other opposition parties".
Labour's John McDonnell branded the plans a "stunt" after rumours suggested Mr Johnson would steal the idea of pushing through a bill without using the Fixed Term Parliament Act.
Stunt by the Lib Dems & SNP this morning looks like it's come a cropper with Johnson stealing idea for own purposes.The Lib Dems & SNP may have given up on a People's Vote. We haven't. It's the only way to resolve this issue and stand any chance of bringing country back together.

— John McDonnell MP (@johnmcdonnellMP) October 27, 2019
Yesterday, leaked EU documents suggested the bloc was preparing to grant the UK a three-month extension to Brexit, with the option to leave earlier if Mr Johnson gets MPs to agree to his deal.
However, the French EU minister Amelie de Montchalin told French TV on Sunday: "We cannot give extra time based on political fiction.
"We need to have certainty in order to decide [on an extension], certainty about ratification, about elections or about a second referendum."