Campbell Labels Boris An "Abusive" Oddball
25 April 2016, 08:31 | Updated: 14 September 2016, 12:02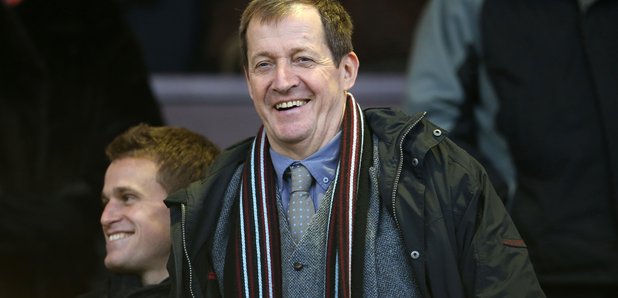 Alastair Campbell labelled Brexit campaigners "oddballs" as he claimed President Obama will have helped Britain vote to remain in the EU.
The spin doctor made the comment to Nick Ferrari when discussing Boris Johnson, Nigel Farage and George Galloway.
Mr Campbell, one of the In campaign's most passionate backers, also believes that Mr Johnson's comments about Obama are "abusive and racist".
He said: "In any campaign, you have people who are true believers on both sides.
"I am a true believer for in. Johnson, Farage, Galloway and these other oddballs who are fighting for the Leave campaign. They're definitely for out.
"This is going to be decided by people in the middle who, for whatever reason, have not yet decided.
"And yes, you'll find some people saying 'I'm not going to be told by Barack Obama'. But I think people will think deeply as we get closer to 23rd June.
"I think if the American president, followed by Hillary Clinton saying the same thing - these are not views that can be dismissed in the same way as I think you can dismiss the people who Remain push out."
Mr Campbell admitted that he was shocked by the comments made by Boris Johnson, who described Obama as a "part-Kenyan" President.
He stated: "I thought Boris Johnson's on Obama were absolutely extraordinary.
"I know the Conservatives are worried about looking like they are fighting like ferrets in a sack, but you've got the fighting coming from one side - the Boris Johnson, Michael Gove side.
"Boris Johnson is exposing himself as being someone who is utterly unfit to hold public office.
"To have the President of the United States, our closest ally, and for him to be dismissed in this frankly abusive and racist tone by Johnson's comments, I think that's where the damage has come from."