Caller Tells Jacob Rees-Mogg: "Why Do We Have To Make America Great Again?"
21 July 2018, 18:06 | Updated: 7 August 2018, 15:14
Jacob Rees-Mogg shuts down a caller who believes Britain is out to "make America great again", and that all post-Brexit flights would be grounded.
Russel told Jacob Rees-Mogg that he didn't want to 'make America great again' by trading more with America than the European Union.
But the Tory backbencher said: "The Spanish are no more our people than the Americans - it's a foreign country, a nice foreign country but nonetheless a foreign country."
Russel said: "They're part of the European Union which we are part of."
Before he could move onto his second point, Mr Rees-Mogg quipped in: "Yes let's move on because you're wrong on that one."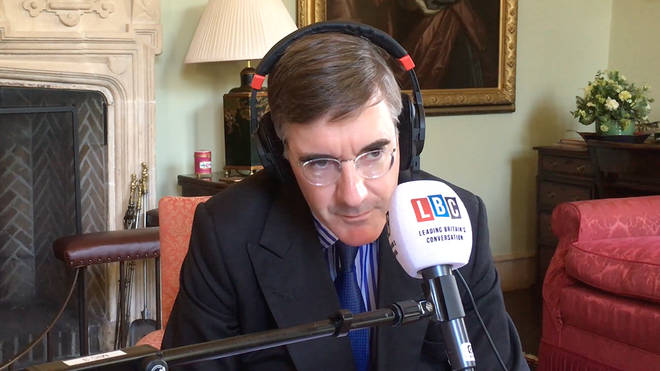 Russel highlighted concerns from the US Ambassador that flights post-Brexit would be grounded, but Mr Rees-Mogg refused to accept the opinion.
"Chris Grayling, our secretary of state for transport, says something completely different," he said.
"There may be an issue with cabotage, but we have very long standing agreements that predate the EU's interest in flights with foreign countries.
"Flights are regulated by separate international treaties, so I'm going to go with the secretary of state for transport and what he says."