Awkward Footage Shows EU Leaders Shunning Theresa May
15 December 2016, 12:45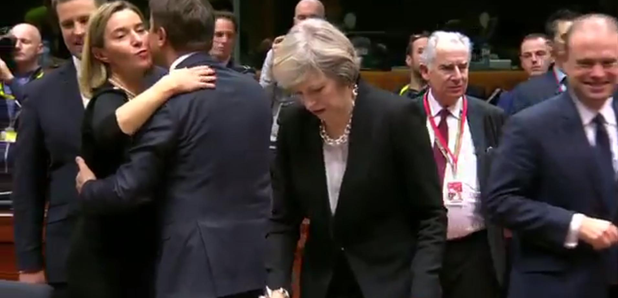 Uncomfortable footage has emerged showing European leaders ignoring Theresa May at the EU Summit.
The other leaders can be seen smiling and shaking hands, while the Prime Minister looks around awkwardly for someone to talk to at the meeting in Brussels.
Does this give us a glimpse into how difficult it will be for Britain to negotiate Brexit?