"He Says He Wants A Fairer System": Labour MP Chides Jeremy Corbyn Over Umbrella
17 August 2017, 10:05 | Updated: 22 August 2017, 09:53
Jeremy Corbyn held an umbrella over a Labour MP making a speech in the rain after she joked about why only he had one.
Laura Pidcock, the MP for North West Durham, was speaking to a crowd in Carlisle with the Labour leader when it started to rain.
A Corbyn aide brought him an umbrella and leader of the council Colin Glover held it over him, leaving Ms Pidcock in the rain.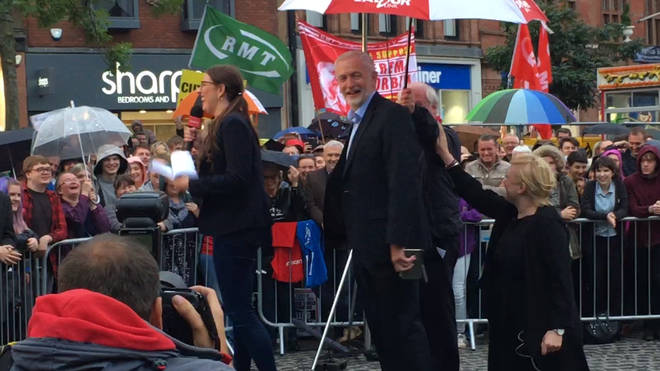 She then joked: "He gets a brolly, how come I don't?
"He wants a fairer system, he says."
Mr Corbyn then got huge cheers from the crowd as he stepped forward and held the umbrella over her while she finished her speech.