LISTEN: John McDonnell Reads Mao To Osborne
25 November 2015, 14:57 | Updated: 25 August 2016, 12:45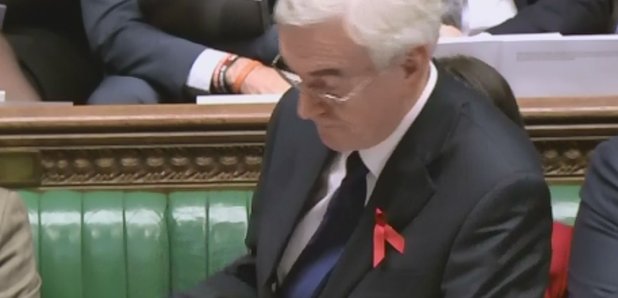 It's become the most talked about moment of the Autumn Statement: when John McDonnell produced the Little Red Book and read some Chairman Mao quotes.
Soon, #LittleRedBook was trending on Twitter - but even before that, Osborne responded to his Labour rival.
The stunt seemed to backfire, with lots of abuse for McDonnell online - including from our own Iain Dale.
Labour MPs must have their heads in their hands. McDonnell seriously quoting Chairman Mao. That'll get the voters flocking to Labour. Jesus.

— Iain Dale (@IainDale) November 25, 2015