Video Emerges Of Jeremy Corbyn Attacking EU And Second Referendums
5 February 2019, 17:38
Video has surfaced of Labour leader Jeremy Corbyn attacking the EU, branding it a "military Frankenstein".
At a rally during the 2009 Irish referendum campaign, he told an audience he does "not want to live in a European empire of the 21st century".
He also mocked the idea of second referendums in the video uncovered by The Red Roar.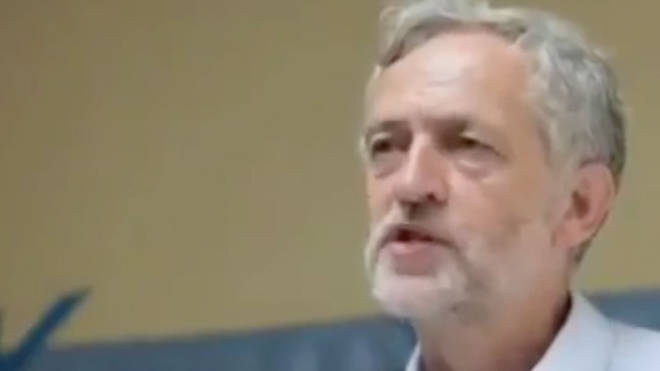 The criticism is being seen as a big blow for Remainers hoping the Labour chief will come round to backing a so-called People's Vote.
Now Remain and Brexit MPs have seized upon the footage as evidence of Mr Corbyn's "Euroscepticism".
Nigel Farage said he "loved this speech" adding: "He is a real Eurosceptic".
He wants to hear whether the Labour leader's comments "delight you or disgust you"?
You can give your view by tweeting @LBC using #FarageOnLBC.
Watch the show live here.