Garden Bridge Too Expensive To Cancel, Says Sadiq
25 May 2016, 11:11 | Updated: 26 August 2016, 10:41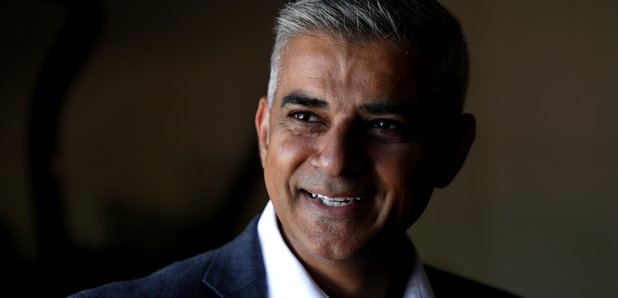 Mayor of Sadiq Khan says the project to build the new Garden Bridge across the Thames is too expensive to cancel.
Mr Khan revealed that £37.7million has already been spent on the bridge, before even a brick has been laid.
Speaking at his first Mayor's Questions, he said: "Of the £60million of total public funding, £37.7million has already been spent by the Garden Bridge Trust - £25.2million of which came from TfL and £13.45million from the government
"If we were to cancel the project today. that would have been spent for no benefit at all for Londoners.
"However, if we complete the Garden Bridge, then not only will TfL be paid the £20million loan by the Garden Bridge Trust, but they will also pay roughly £22million in VAT to the government.
"That would leave an ultimate cost to the taxpayer of £18million for completing the Garden Bridge, significantly lower than the £37.7million cost of cancelling it.
"It is clearly in the interest of taxpayers to complete the Garden Bridge."
But that didn't satisfy Labour Assembly Member Tom Copley, who insisted on reassurance that no further taxpayers money would be spent on the running costs of the bridge.
Mr Khan responded: "It's my third Wednesday in the job, so I'm still coming to terms with the mess left by the previous guy. Let me come back to you on the assurances you seek."