Sadiq Hopes For "Stomping" Hillary Win
16 September 2016, 07:23 | Updated: 16 September 2016, 15:24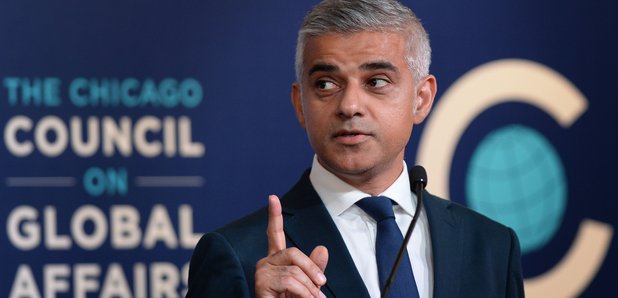 Sadiq Khan has said he hopes Hillary Clinton wins "with a stomping majority" as he visited the USA for the first time since becoming Mayor of London.
Mr Khan warned that Donald Trump's controversial view on Muslims will lead to division.

And he joked: "I think it's important for those of us who are foreigners to stay out of the US elections.

"I hope the best candidate wins. And I hope she does win with a stomping majority."

Speaking of Mr Trump's proposed ban on Muslims, he said: "Donald Trump said that Muslims from around the world would not be welcome in the United States of America.

"And when I won the Mayoral Election, he said he'd make an exception for me.

"The point I make to Donald Trump through the medium of the media is there's nothing exceptional about me, there are literally tens of thousands of Muslims around the world who love America and want to go there to study, to work, to visit their family.

"I think it's important that the USA maintains her role as a beacon for tolerance, respect and diversity."