Sadiq Khan: "Donald Trump Is Doing Work Of Isis"
16 September 2016, 14:15 | Updated: 20 September 2016, 14:18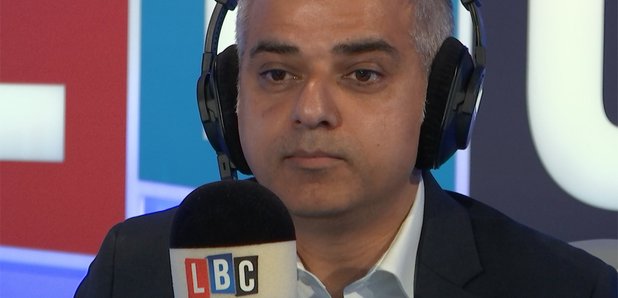 The Mayor of London believes Donald Trump's message that Islam and western values are incompatible is what Isis wants.
Mr Khan, created an uncomfortable moment for Donald Trump, who suggested banning muslims from entering the US, when he became the first muslim mayor of London. The Mayor believes Trump's comments play into the hands of Islamist terrorist groups.
"The danger of people saying it's incompatible to have western liberal values and be a mainstream muslim is your inadvertently playing into the narrative of Deaesh, or so-called Isis, because they say the same thing.
"My point is to people who say those things is be very careful, because you're doing their propaganda for them."
"I apprecaite you're trying to win an election, but don't do the work of so-called Isis,"
Mr Khan also addressed Brexit, saying it was his job to convince people that just because Britain has voted to leave the EU, it doesn't mean that London will stop being open for business.
He also touched on the on-going Labour leadership race, which comes to a head on September 24, and said the party's main focus needs to be on winning elections and getting back into power:
"You only improve people's lives for the better by winning elections. We're not a protest party."