Teacher Tells Labour Conference "Proper Education" Would Stop Kids Becoming Tories
25 September 2018, 12:10
A teaching assistant has told the Labour Party Conference that a "proper education" system would stop children becoming criminals or Conservatives.
Siôn Rickard was speaking before Shadow Education Secretary Angela Rayner at the Conference in Liverpool yesterday.
And he caused controversy by suggesting that if children are brought up correctly and educated well, they wouldn't vote for the Conservatives.
He said: "I've never met a bad four-year-old. I've never met a four-year-old that was evil. So every child has a chance.
"If we give them a proper education, we'll empty our prisons, we'll have much less problems with the NHS, social issues.
"We'll probably not have any Tories because we'll have brought up our kids properly."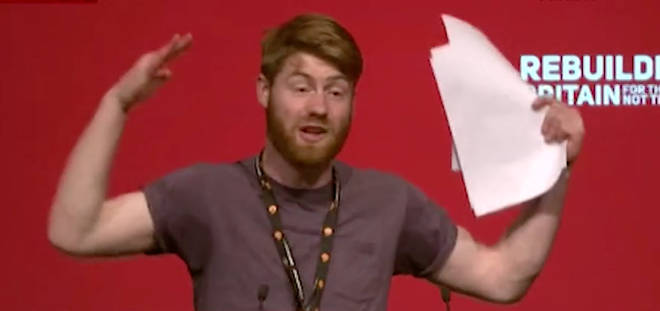 Some people on social media were furious with Mr Rickard's comments.
Karl Cooper tweeted: "I was brought up by my dad as a single parent & received the best upbringing from him I could ever ask for. His hard work, love and sacrifices gave me so many opportunities that he never had. To suggest I wasn't 'brought up properly' because I'm a Tory is sick."
Other users questioned whether he was actually a Teaching Assistant, as his LinkedIn profile lists himself as an actor and musician.