Uncovered: John McDonnell Praises 2010 Riots
19 November 2016, 17:51 | Updated: 21 November 2016, 07:03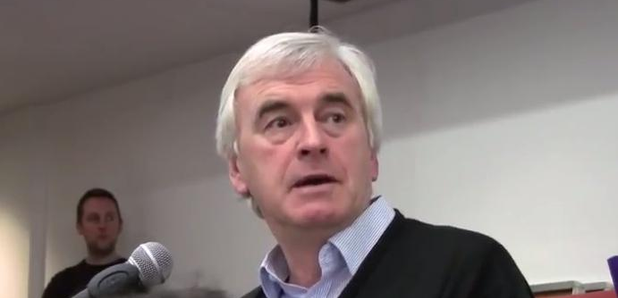 Violent student riots in 2010 were 'the best of our movement', Shadow Chancellor John McDonnell says in unseen new footage.
McDonnell has previously been criticised for defending student rioters- including Ed Woollard, who was jailed for throwing a fire extinguisher at the police from the roof of the building- but these remarks go even further in his praise for violent rioters as 'the best of our movement'.
"Having seen that, gone through that period and that acquiescence all since the,.. throughout the 90s and in the early 2000s to see that momentum build up, just showed the best of our movement, and just showed you what there was out there in terms of resources," McDonnell told a Unite the Resistance Emergency Meeting, on the 16 January 2012.
"It just needed the one small spark way back in November before last, of the students kicking the s**t out of Millbank and then that spark lighting all the combustible material - that then brought people out in March, June and then November, and that's the best of our movement and it's still there, you know it's still there."
Student riots broke out in the winter of 2010 over increases in student fees. One hundred and fifty three people where arrested in outbreaks of violence during the protests.