LBC Poll Show Scots Turn Against Indy Referendum
18 September 2016, 17:23 | Updated: 18 September 2016, 17:38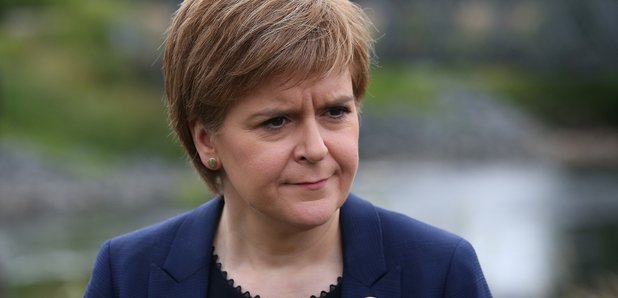 Nicola Sturgeon's dreams of a second Scottish independence referendum may be further off than she anticipated as a new poll by LBC and the Sunday Times reveals that two thirds of Scots now oppose a second vote.
The Panelbase survey of 1,024 Scots for The Sunday Times and LBC on the second anniversary of the independence referendum puts support for "yes" on 48%, down four points from 52% in June in the aftermath of the EU vote.

But the poll also contains some worrying signs for those who want to remains part of the Uk as six percent of those who voted No in 2014 would now vote for independence because they want to remain in the EU.

Sturgeon has frequently signalled her interest in a second referendum, but has said that she she would wait until support hit 60% in favour of leaving. The poll may have shattered that view for the SNP who are dominant in Scottish politics.
John Boothman, Scottish Political Correspondent at The Sunday Times, explained why this is such a blow for Scottish nationalist who have attempted to use Brexit to revitalise their bid to leave the EU.
*Panelbase interviewed 1,024 adults resident in Scotland on September 9-15.