Diane James Named New Leader Of Ukip
16 September 2016, 15:26 | Updated: 4 October 2016, 21:00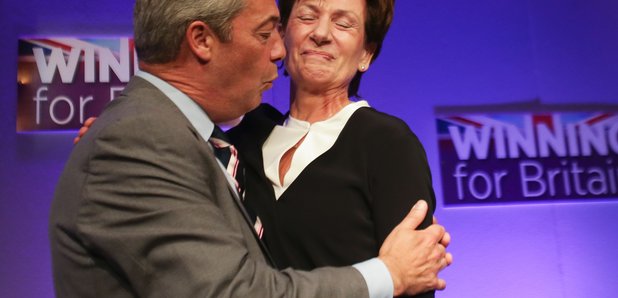 Diane James has won the Ukip leadership election, replacing Nigel Farage.
James won twice as many votes as second place candidate Lisa Duffy. She welcomed her victory saying "we are the political change movement of the United Kingdom."
Diane James was the front-runner in the race and has been a Ukip MEP for South East England since 2014. She stood as the Ukip candidate in the Eastleigh by-election in 2013 where she narrowly lost to the Liberal Democrat winner.
James also enjoyed the backing of major Ukip funder Aaron Banks, who said that the party would be "dead in the water" if she wasn't named leader.
James has risen rapidly since joining Ukip in 2011 and most recently was the deputy chair of the party. She also appeared as the Ukip representative during the LBC Women Leaders debate in April 2015, before the last General Election. During the session she praised Vladimir Putin for "standing up for the Russian people."