Raheem Kassam Pulls Out Of Ukip Leadership Race
31 October 2016, 09:52 | Updated: 31 October 2016, 11:12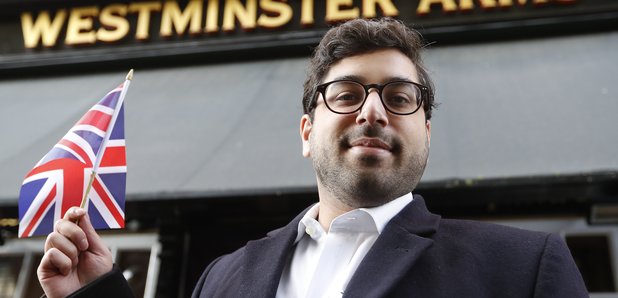 Raheem Kassam has withdrawn from the Ukip leadership race.
Mr Kassam, a former aide to Nigel Farage, was second favourite in the election, behind former Deputy leader Paul Nuttall.
He said: "It is a decision I have not taken lightly, but following meetings this weekend I realised the path to victory is too narrow.
"The top of the party is treating this like a coronation.
"I am not satisfied about the integrity of the process, and having put a number of complaints in to the party chairman, I was disappointed that incidents whereby Members of the European Parliament are using party databases to effectively campaign against me – ostensibly against the rules – were not challenged."
Mr Kassam also complained of "disgraceful" treatment by the media, criticising reporters from The Times, who showed up at his parents' house after dark.
That leaves five contenders to be Ukip leader, although LBC's Political Editor Theo Usherwood said it has become "a two-horse race between Suzanne Evans and Paul Nuttall".
Mr Kassam has urged his backers to vote for Peter Whittle, the former Ukip candidate for Mayor of London.
The deadline for nominations for the Ukip leadership election later today.