Ukip Council Candidate's Bizarre Proposals Go Viral
22 April 2017, 11:40 | Updated: 25 April 2017, 14:07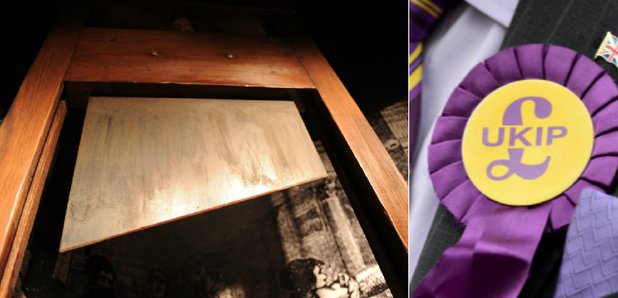 Before this morning, Gisela Allen was just Ukip's candidate for a coucnil seat in Garscadden/Scotstounhill. Now, thanks to comments on the death penalty and working mums, she's an Internet sensation.
The Clydebank Post asked local candidates to set out their proposals should they be elected to seats in the area, ahead of the upcoming council elections.
Gisela Allen set out her beliefs - stressing they were not party policy - and they were swiftly picked up on social media.
Allen wants the death penalty brought back, but with the guillotine instead of hanging.
She also said mums should stay at home to look after babies, rather than return to the workplace. She wants golf courses abolished and a referendum on assisted dying.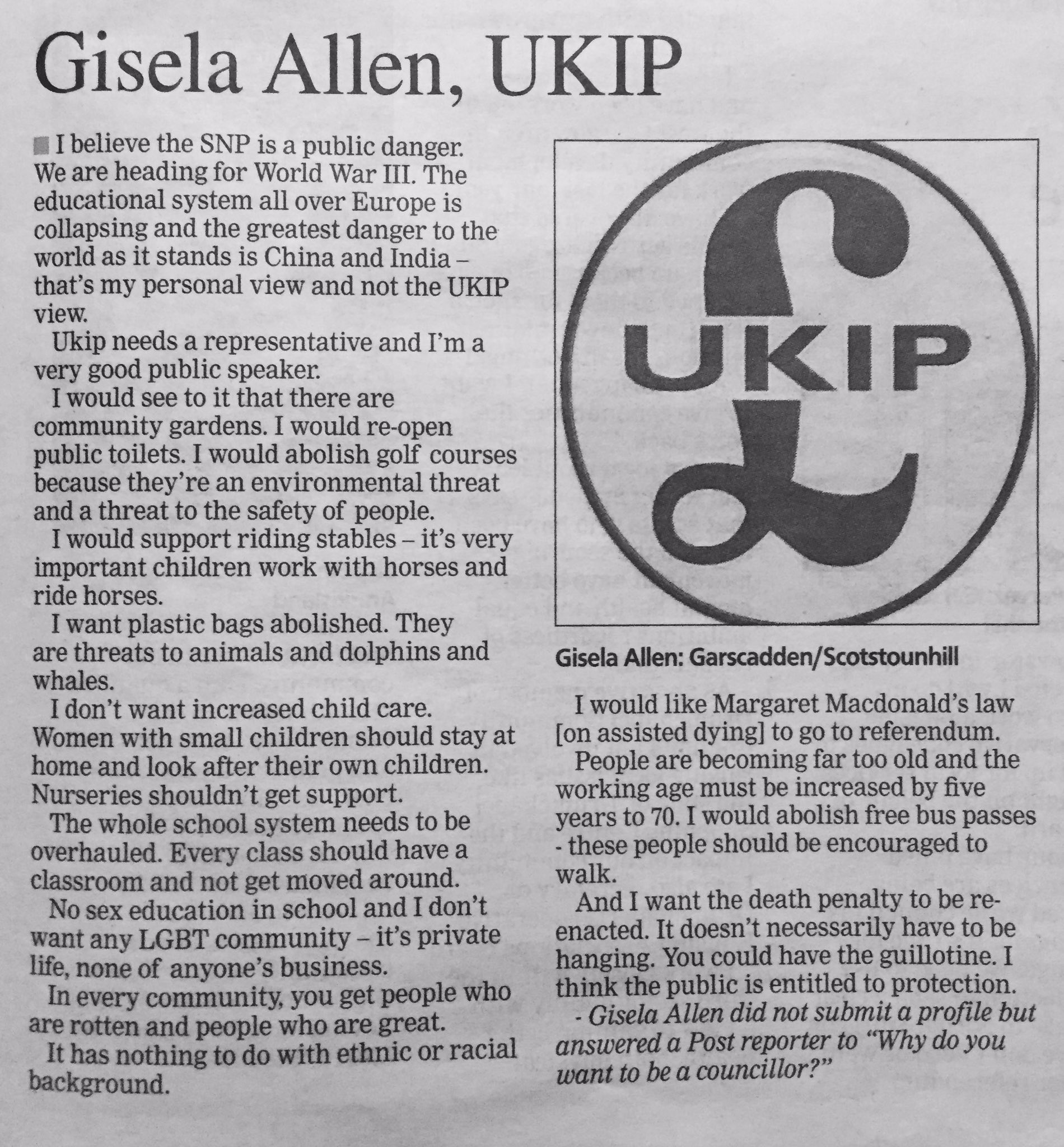 The reaction on Twitter was really something:
This is absolutely sensational. A UKIP council candidate in Glasgow proposes the return of the guillotine. https://t.co/1OXDcraoKY pic.twitter.com/DkWKenNRWO

— Jamie Ross (@JamieRoss7) April 22, 2017
There's really a lot going on in this UKIP candidate's election pitch. It's like a stream of consciousness beat poem. pic.twitter.com/HShqPqDLfC

— Liam Kirkaldy (@HolyroodLiam) April 22, 2017
The reporter who carried out the interview also weighed in:
@Gadgeagoogoo @HolyroodLiam @hansmollman It's certainly something. I confess an eyebrow may have been raised during said interview...

— Tristan S-R (@SRTristan) April 22, 2017
I thought that this is a spoof until I checked that Gisela Allen is a real UKIP candidate for council elections in Dumbarton! Say no more https://t.co/S1NcFem5Li

— Ayad Abdulahad (@ayad_abdulahad) April 22, 2017
@holyroodmandy "Tonight Matthew I'm going to be Gisela Allen UKIP, reading her political statement written in the style and language of an 8 year old".

— JimmyMac (@ferryhill9) April 22, 2017