London Mayor candidate Rory Stewart makes 'weird request' as he asks to sleep on people's sofas
11 February 2020, 17:21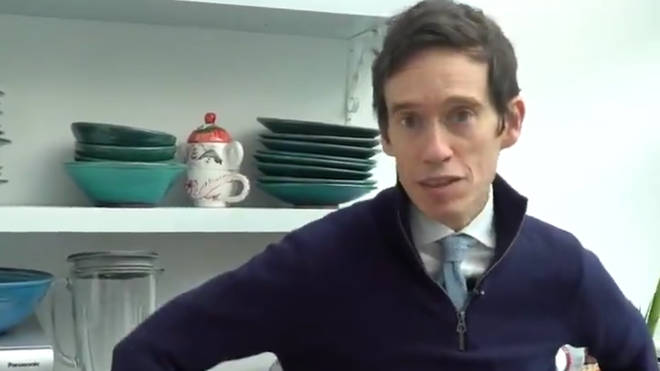 London mayoral hopeful Rory Stewart has launched a campaign in which he asks Londoners for a "weird request" to sleep on their sofas in order to learn more about the city.
The independent candidate to become the capital's next mayor promised to pack his own bedding and bring chocolates as he launched the Twitter hashtag "ComeKipWithMe" on Tuesday.
Sacked by Boris Johnson for rebelling over Brexit, the former Tory cabinet minister chose not to stand again as an MP for Penrith and The Border and instead set his sights on London.
The 47-year-old is aiming to walk through each of the city's 32 boroughs during his mission to unseat Labour's Sadiq Khan.
The former diplomat, who walked across Afghanistan in 2002, posted a video online calling for places to stay as he moves across the capital during the listening exercise.
He asks, "please have me to stay," before saying it is a "weird request".
But he insists that the way mayors get to know their cities is by "being in other people's shoes, seeing through their eyes, staying in their houses".
He added: "So please have me to stay with your family or just in your home, seeing your borough.
"Promise to bring a sleeping bag and a box of chocolates."
So far, the mayoral hopeful says he has gained essential insight into the Londoners he hopes to represent by staying in a Lambeth council estate and with a woman who supports rough sleepers in Newham.
While Mr Khan is the overwhelming favourite, Mr Stewart said he would continue asking the capital's denizens for a place to stay if he succeeds in overthrowing the incumbent.
Mr Khan has previously derided Mr Stewart's social media videos of himself walking around London.
Speaking to The Guardian, he said: "I walk all the time. What I don't do is walk around London with an iPhone filming my walk. And what I don't do is treat Londoners like natives.
"We aren't natives. We are people who enjoy walking around our city, whether it's drinking in pubs, eating in cafes, eating in restaurants without being filmed. We don't think there's anything unique about that."